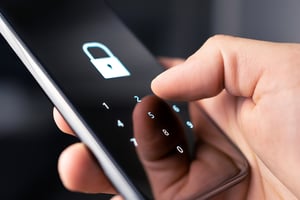 In 2020, the pandemic forced many of us to change how we do business and to do it fast. As state-issued lockdowns caused brick-and-mortar businesses to close their doors and people turned to digital solutions, such as e-commerce and digital wallets for everyday transactions, many credit unions around the country were forced to enhance their digital services and make big changes to how they operate.
Though credit union's adjustments in 2020 were admirable and helped many members stay afloat during such uncertain times, the changes in member behavior that occurred in 2020 were drastic and it is unlikely things will revert to "normal" anytime soon. This means CU's must continue to improve their digital services for members to compete in the current crowded financial space. Fortunately for CUs serving low-income communities, there are grants and other resources available from the National Credit Union Administration (NCUA) to help meet the challenges ahead.
Understanding the Digital Services Initiative
Efficient digital banking is no longer an option. It is now essential for CUs to provide the highest quality online banking and digital services possible to their members, or risk going extinct. This is one of the reasons the National Credit Union Administration is providing grants through the Community Development Revolving Loan Fund (CDRLF) in 2021 to help assist CU's continued digital transformation. In fact, in 2021, the NCUA will provide a total of $1.5 million in resources to qualifying CUs.
The Digital Services and Cybersecurity Initiative within the 2021 CDRLF is designed to assist credit unions in implementing digital infrastructure to strengthen relationships with members and safeguard against cybersecurity threats. The grant can also be used to help CUs meet other challenges posed by the pandemic, such as creating new digital products and facilitating remote workforce management and solutions. The maximum award is $7,000 per eligible credit union.
The Digital Services portion speaks specifically to two eligible projects, implementation of mobile/online banking features and remote workforce management and solutions.
Implementing Mobile/Online Banking Features
Many areas can be addressed when adding mobile and online services. First, and most importantly, is the security of account access. Two-Factor Authentication is a security measure where the user provides one factor, like a password or passcode, to gain access to their account. Then a second factor is delivered in real-time to the user, like a security code texted to the member's phone. Before adding any other digital services, some layer of factor authentication should be established.
For member services, a credit union could offer a user-friendly, efficient mobile banking app providing the ability for mobile lending, mobile person-to-person payments, remote deposit, e-Signature and digital onboarding programs to name a few. These services are already being offered by a range of fintech companies that are jockeying for the same people credit unions are. Adding more digital services will help bolster your member recruitment efforts.
Implementing Remote Workforce Management
Clearly, in response to the pandemic, supporting credit unions with a remote workforce was also included as a potential project. These projects will also need to focus on security, like intrusion protection to detect vulnerabilities and threats to your credit unions network, for example. Your CU may also need to look into off-site or cloud backup and disaster recovery programs.
How do I apply for a grant from the NCUA?
Having the extra funds and resources needed to improve your digital banking services and cybersecurity to extend financial services to your members is vital for many small or struggling credit unions and their members. Here is some more information about how your CU can qualify for a grant from the NCUA in 2021:
Who is eligible?

Awards are available to low-income designated credit unions (LICUs) through the Community Development Revolving Loan Fund (CDRLF), an institution that provides financial support through loans and grants to help support LICUs. Eligible CUs must be designated as low-income by the NCUA before they apply.

What are the deadlines?

Applications will be accepted from May 3, 2021 at 9:00 a.m. until June 26, 2021, 11:59 p.m., eastern time. They can be submitted via the NCUA's web-based application system.
According to Rodney E. Hood, the National Credit Union Administration Board Chairman, "Creating opportunities for credit unions to serve low-income and rural communities is central to the credit union mission… These grants support efforts for credit unions to better serve their members. I encourage eligible credit unions to evaluate how a CDRLF grant can strengthen their outreach program within their communities."
While grants can provide your CU with the resources it needs to help your community, it is also important your CU chooses the right digital technologies to implement. One of the most important technologies when it comes to improving digital banking services is your core system software. Using the right core system technology can increase your digital banking efficiency and help you provide the digital banking services and features your members want and need.
Download the FLEX Digital Account Services eGuide to learn more.