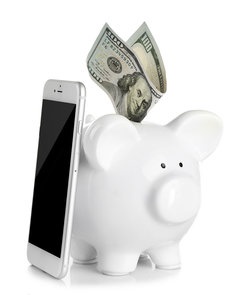 Along with members checking their account balances, Remote Deposit Capture is one of the primary reasons mobile banking users take advantage of the technology. According to the Federal Reserve, RDC is the fourth most common activity among mobile banking users behind checking balances, transferring money and accepting account alerts. Something you may not be aware of is that remote deposit capture has its roots in big business.
Dating back to the passage of the Check21 Act, large financial institutions who could afford the early adoption of the technology required for electronic check processing were able to process checks faster and more efficient for their customers. This led to the largest financial institutions offering remote check processing services to their business customers. Electronic check processing services became useful for businesses, but lacked an option for individual consumers.
Along Came the Smart Phone
Around the beginning of this decade, some banks and credit unions experimented with different fee structures in allowing the use of check scanning on home based scanners. It wasn't until the smart phone and mobile apps took over our world, however that RDC was able to bypass scanners and graduate check processing to full individual consumer use. As mobile app technology evolves, RDC is just one of many features that makes credit union members' lives easier.
Once considered a technology just for big business, electronic check processing is now a necessity for many individuals. As part of a mobile banking app, consumers are the driving force behind the technology as they now represent the majority (69%) of mobile app use overall. Further, credit union data processing systems that build native integration for mobile apps and remote deposit capture ensure they continue to evolve by focusing product development on providing members with ubiquitous access to information to their accounts no matter what platform they are using to access it.