Why you must convince your members and yourself that remote deposit capture is safe
In 1991 Saloner and Shepard found evidence for the role of network effect in their study of ATM adoption. What was discovered in the case of ATM machines, was that if ATM's were largely available over geographically dispersed areas, the benefits from using an ATM would increase since customers could access their accounts from any geographic location they wanted. This implied that the value of an ATM network increases with the number of available ATM locations, and the value of a financial institution's network to a customer would be determined in part by the final network size of the financial institution.
I doubt any of us in 2014 would dispute these findings.

Considering the advent of technologies since the ATM (such as voice response, Internet banking, mobile banking and remote deposit capture to name a few), think about how your credit union network has expanded. In large measure your network today expands as far as the Internet or cell phone towers can carry your members and is as accessible as their smartphone. Expanding your credit union network provides you the ability to expand your lobby right into your members pockets.
Over time, many credit unions have quickly adopted the latest technology trends with increasing velocity. The latest trend of course is mobile banking and closely tied to the mobile banking channel is another recent technology which has been adopted with less fervor – Remote Deposit Capture.

The questions you may be asking yourself about remote deposit capture are quite possibly the same questions your members have. Is it safe? What are my risks? How does it work?

Today most people don't question the security of an ATM, even though potential threats abound. Credit unions and their members have factored in the risks of ATM transactions in their operational and personal costs and understand that those risks far outweigh the risk of not offering ATM's at all.
The truth is that remote deposit capture should be viewed the same way and if your core processor offers built-in remote deposit capture as part of their app the risk of fraud decreases exponentially. If done correctly, remote deposit capture will limit the number of in-person check deposits, just as the ATM has limited the number of in person cash withdrawals.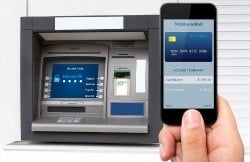 How to keep your credit union and your members safe when offering remote deposit capture
Integration: Choose a mobile banking provider which also supplies remote deposit capture built-in to their app. This will reduce the number of potential apps that your member will be required to download and will provide you with a single point of contact not to mention a single contract when dealing with vendors.
Reduce duplicates: Source your remote deposit capture from a vendor who can also supply Check 21 processing, preferably a core systems provider. This will allow the remote deposit capture and Check 21 channels to communicate and prevent duplicate check images from being processed. Additionally, having a single channel for both remote deposit capture and Check 21 will simplify the cash letter creation process as well, allowing for combined settlements. There is no 'silver bullet' when it comes to preventing duplicate image processing, however having multiple image channels communicate will aid in detecting fraud.
Set a cap: Any trustworthy remote deposit capture solution will allow deposit caps to be set. This allows the credit union to control how much can be deposited via the mobile app and should allow for limits to be set by member and by account type, a credit union may wish to increase deposit limits for business accounts.
Encrypt: Remote deposit capture should employ the use of multiple layers of security, including multi-factor authentication (password protection at a minimum), Internet firewalls and 256-bit encryption. This makes depositing checks via mobile as secure as logging in to your account or applying for a loan online.
Find out how Check21 through FLEX helped a credit union:
Streamline check processing at the teller level
Offer added convenience
Provide substantial cost savings
Eliminate the need for third-party processes and demands.