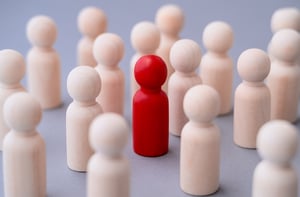 In 2020, credit unions and all sorts of businesses were forced to adapt and change the way they provided member services. Obviously, one of the biggest changes was finding a way to provide services and transactions that were once conducted in-person and make them digital. As member expectations and needs changed, CUs and other businesses were forced to enhance their digital platforms at an alarmingly fast rate.
While credit unions should be applauded for their adaptability in 2020, the competition in the banking industry is now fiercer than ever, and the move towards digital banking is continually evolving. That means CUs must invest in their digital member services (DMS) and create a digital banking platform that is intentional, efficient and fast. Credit unions that can do this wisely will set themselves apart from the competition.
The importance of digital member services
While change is necessary, CUs must also stay true to their roots and continue to provide top-notch member services to members in their communities. A quality DMS platform should improve your relationship with members and give your employees more time to focus on other important tasks. It can do this by making use of data, AI technologies, automation and a variety of digital member service options and features.
With the right technologies, your credit union can create a robust digital service platform that enables communicating with members through a variety of avenues, including chat, SMS, social media, phone, voice, video chat, co-browsing, or any combination of these avenues. Furthermore, you can make use of AI and data to personalize your interactions with members and pinpoint the products and services you offer them. The right credit union core provider can also help your CU create a DMS platform that is fast, seamless, secure, integrated and can be accessed from any starting point, mobile device or computer.
Digital lending and adapting to the changing climate
Digital lending services will also be crucial for the health of credit unions in the future. Record low interest rates in 2020 have created significant opportunities for credit unions in the lending space. Some of the digital lending features your members will be looking for include:
eSignature options

and document signing

Digital loan approval

Safety and security

A user-friendly experience

Speed and efficiency
The right credit union core software can help you create a single-channel digital banking platform that is fast and seamless, enabling members to navigate between digital banking features such as digital lending and personalized digital member services.
To establish a more unified digital member service experience--FLEX has now joined forces with Glia. Together, we can help your credit union create a DMS experience that will truly set your CU apart.