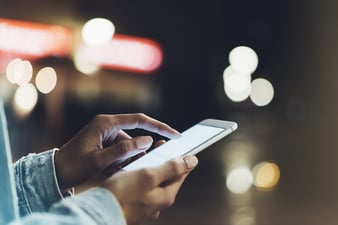 There's no doubt that smartphones and mobile devices have changed the way that we interact with our finances. The best mobile banking apps can now give you access to services that were once only available at a branch, in many cases making the physical trip inside is not necessary. Mobile apps not only provide a convenience but also place your accounts at your fingertips 24/7. With the credit union industry heavily focused on fintech and the latest mobile developments, sorting through the competition and identifying the most successful
mobile banking apps
seems to be a daunting task. Based on the current marketplace and the rising Millennial and Gen X roles in the financial market, checking out where those populations are spending their time (and money) seems to be a great place to start, and a hot topic is budgeting.
As noted in a recent article,
MasterCard
has ventured into the digital banking arena itself and is planning on offering digital budgeting tools integrated with financial products in an effort to attract the Millennial market. However, the question still remains - which are the best and most desired banking
features
? Budgeting has an important role no doubt, but there's so much more to consider.
Several things
come
into p
lay when identifying and evaluating a successful app. Ease of use, frequency of use, and overall member satisfaction and preference. Is there a fee for certain mobile transactions or app use? Is there a monthly transaction limit (Reg E)? Technology requirements must also be considered as well as the ability of the app to work on multiple platforms (iPhone, Android, etc.). Credit unions need to be ready to incorporate a host of different capabilities and tools and have a core system that fully integrates with the mobile app in order to adapt to the ever-changing environment. With these ideas in mind, here are ten suggested 'must-have' mobile banking features you should have in place in order to capture the market's attention.
1. Simplified Account Access
- Simplified login or even bio-metric logins such as a
fingerprint
touch ID.

2. Simplified Account Management - Having the ability to freeze an authorized user access, update account information or set a spending notifications.
3. Budgeting Tools and Money Management - Some apps allow the member to view charts and track spending habits on their own, providing a real-time self-help tool.

4. Reliability - Having an app that has few, if any, crashes and errors, and also installs updates smoothly, is crucial. Having to deal with constant downtime can lead to frustration and ultimately the app being uninstalled.

6. Bill Pay/P2P - Offering the capability to make payments from here to there and anywhere (or anyone) in between.
7. Current Credit Score
- A relative newcomer to the app game, but providing this information further satisfies this Generation's 'need to know now' and always be informed mentality. Tri-Town Teachers FCU, a small credit union ($22 million) in Connecticut, recently began
offering access to FICO scores
within their digital banking channels. This goes to show that the barrier to entry of this feature is affordable to most credit unions.

8. Fraud Alerts or Lost/Stolen - In this mobile and digital age where we trade our secure information freely, it's important to be able to stop the flow of our vital information on a moments notice if something suspicious arises.

9. Balances on Demand - Especially this time of year when spending can get away from us, it's important to be able to have a bit of a reality check when making a purchase... (Suddenly that fur muffler looks way more appealing than the whole coat..where would you wear it anyway?)

10. ATM locator - Though digital banking has come a long way, we still need to be able to tip the valet...