Zelle, Venmo, and FedNow: Pros and Cons of Each Payment Method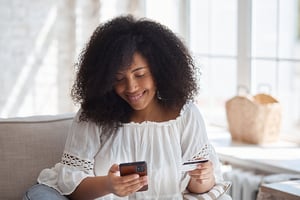 In recent years, the need for instant payments has grown. After all, when you can do your banking 24/7/365 from any device and in any location, why should you have to wait hours or even days for payments to process?
Because of that, options for instant payments like Zelle and Venmo have emerged and are widely used across the nation. But now, the Federal Reserve is getting in on the action with the unveiling of their new FedNow option for real-time payments.
As a credit union leader, your members come to you for advice about how to improve their lives. Therefore, you have to ask--when should you promote FedNow instead of an established player like Zelle or Venmo? Understanding the differences between the three choices can help bring you clarity.
The Most Widely Accepted: Zelle
Thanks to the fact that Zelle is owned by seven of the big banks, it has already been seamlessly integrated across a wide range of platforms, making it an incredibly attractive and convenient option over Venmo.
While Venmo requires all parties involved in a transaction to be using the same app to send and receive payments, Zelle offers a more inclusive approach. Your credit union members can effortlessly send and receive payments not only within the credit union but also with other financial institutions that support the Zelle service. This interconnected network of participating banks and credit unions ensures that your members can enjoy fast and hassle-free transactions with a larger community of users, enhancing the overall payment experience.
The Most Established: Venmo
Naturally, the appeal of Venmo is that it lets people send and receive money quickly and easily using a mobile app. It's part of a category of services called P2P platforms, otherwise known as "peer-to-peer." It supports instant payments and is generally fast and easy to use.
If someone wants to engage in a transaction with someone else, so long as that other person is using Venmo, it can be done. Money is transferred into a person's Venmo account instantly. Note, however, that transferring that money into an actual bank account will take at least one business day--meaning that it may not be ideal for urgent transactions.
The Most Recent Option: FedNow
FedNow is a lot like Zelle in many ways. So long as someone has an account with a financial institution that supports it, they can use FedNow--meaning that your members can easily send money to and receive money from people at other credit unions and banks at any time. Real-time payments are supported, giving it a big leg up over ACH transfers.
The key differentiator is that FedNow isn't supported by seven of the big banks like Zelle. It's developed and deployed by the Federal Reserve. At a time when cynicism regarding the trustworthiness of banks is high, this can absolutely be a great option for many credit union members.
Note that FedNow also caps transfer amounts at $500,000 by default, though this can be raised or lowered by your credit union leadership as you see fit.
Get Started Incorporating FedNow Now!
At FLEX, we know that in the fast-paced world that we're now living in, credit union members want to be able to send and receive real-time payments anywhere, at any time. If your credit union doesn't offer instant payments, they'll find one that can--which is why we've already begun FedNow integration of our own (and also offer services with Zelle). Because the FedNow process is new, we understand that many people still have questions about what FedNow actually is and what major advantages it offers. To help, you can click the button below to read about our own integration process.