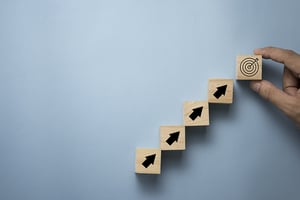 All over the world, the coronavirus has had a devastating effect on businesses and economies. Financial institutions have been no exception. One of the areas where credit unions have seen a decline in revenue is non-interest income. Traditionally, non-interest income, which includes income generated primarily by services and transaction fees, helps credit unions maintain their bottom lines.
However, since the start of the pandemic, credit unions have noted a steady decline in non-interest income. With so many people out of work and the future of the economy uncertain, people are looking to save money any way they can. That means they want more services for less cost, which puts many businesses, including credit unions, in a difficult position. In the months and years ahead, CU's must be savvy and creative about how they generate non-interest income while also keeping their members satisfied.
Traditional ways to generate non-interest income
Understanding how non-interest income works and some of the popular ways it's being generated is the best way to make an informed decision for your CU moving forward. Here are some of the most popular and member-friendly ways to generate non-interest income (NII):
Fraud protections services.

First and foremost, members want to be sure their money and data are secure. Providing services like 24/7 support and credit monitoring, protections for lost wallets, push notifications and email alerts, help members feel safe and have trust in the credit union. Members are generally more content paying a fee for services that protect their data and money than for basic banking service fees.
Overdraft protection. This service will cover a charge on a member's account (up to a limit) if their account balance is insufficient. This prevents the payment from being rejected, which in the end, is less harmful to your member's finances. The fee that is charged for the service generates NI-income for the CU.

Loyalty programs

. Cash back programs on credit cards are extremely popular and help attract younger members who tend to use their cards more frequently. With cash back programs, CU's can earn NII through interchange and transaction fees.

ATM marketing.

Every year, billions of transactions are conducted on ATM's around the country. This makes ATM's a perfect tool to build your relationship with your members and offer them other services and products.
There are other more traditional ways to generate non-interest income, such as by charging fees for banking, ATM and money transfers. However, these are likely less popular among your members, especially during times like these. In fact, 2020 saw an unprecedented number of reimbursed fees, with March setting a record. Knowing what to do with members who want reimbursed fees will be a hot topic for CU's moving forward.
Knowing your resources
New tools have been created to help CU's analyze the revenue they generate from non-interest income in order to decide if changes must be made. One of the best resources out there was developed by Callahan & Associates, who created a tool for CU's to upload their NII ledger data where they can track their performance compared with other CU's across the U.S. Understanding what your peers are doing and how your CU measures up is important, especially in 2020.
Putting the customer first
Many changes are taking place in the financial world, and it's important for CU's to stay alert, agile and open-minded. At a time like this when everybody could use a little help, knowing what route to take is not always easy. Although non-interest income is important for credit union survival, putting the needs of your members first during such tough times should take priority. Those CU's who generate non-interest income but lose their member's trust in the process will not last in the long run.
That's why it's so important to communicate with your members and stay connected. Ask questions about what services your members want and need and respond appropriately to their answers. Use push notifications and emails to keep members in the loop, and remember, serving your CU's members needs and keeping them satisfied should always take top priority. If you need help, many credit unions have chosen to use CU software like FLEX, which can help your CU integrate an online banking platform, as well as analyze and generate non-interest income.