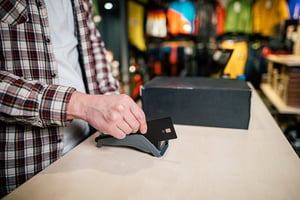 As a credit union, it's imperative that you offer merchant card services to local small businesses. Why? Because credit card payment processing is at the very core of small-scale companies, and of course, one of your credit union's goals should be to help them prosper.
There has certainly been evident uneasiness among many entrepreneurs as they are forced to decide between entrusting their finances to a bank or credit union (CU), which is due to many myths surrounding the topic of merchant card services. Throughout this article, we will address a few of the most common false beliefs and show you how your CU can better assist all the incredible small businesses in your area.
MYTH: You need an expensive merchant account to process credit cards.
The truth of the matter is that your credit union has access to merchant card services through payment processing. As a result, small companies with minimal transactions won't need to invest a large sum of money at the start. Prices will increase as business and earnings increase.
MYTH: Businesses can't benefit from credit unions because they're a members-only club.
Today, credit unions provide a lot of the same or similar services as major banks, which can significantly benefit small businesses. There are a few services limited only to CU members, but at the end of the day, small companies can take advantage of reduced expenditure and better attention to important details (which many big banks often miss or disregard).
MYTH: As a small business, you can't receive credit, loans, or any other financial services from a credit union.
This is false, as credit unions around the world have adapted to the ever-changing financial landscape and member needs and preferences. Many CUs provide small companies with products and services such as commercial loans, business credit cards, real estate loans, different types of checking and savings accounts, etc.
MYTH: Credit unions are overpriced or don't offer good rates.
Yes, there are some credit unions that can be on the more expensive side. Even so, small businesses and entrepreneurs can still benefit from a credit union's lower rates, as opposed to the generally higher fixed rates commonly found at many large banking institutions.
Final Thoughts
Now that we've debunked these common myths, you can see that credit unions can and should assist small businesses with efficient merchant card processing. Many times, the big banks won't even offer these types of services, so it's critical that you include them in your credit union's marketing strategy. In the end, it's a win-win situation for you and the countless small companies you'll be supporting.
From inexpensive merchant accounts and lower rates to valuable financial services like loans and lines of credit, the sky's the limit for small businesses who choose to work with a trusted credit union.
Although accepting card payments can be complicated, it doesn't have to be! At FLEX, we've partnered with Beyond Payments to simplify and secure the payment process, making the member payment experience as convenient and easy as possible.
Download the FLEX & Beyond Payments integration eGuide to learn more.