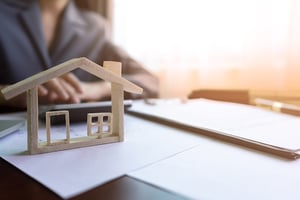 Credit unions know their members--all 125 million of them and counting--better than anyone, and the right analytical tools and market intelligence can help your credit union gain market share in a competitive mortgage environment. It is always a good time for CUs to expand their offerings and use technology to streamline the process.
Recent data shows that mortgage originations are up year-over-year in Q2 of 2021. For credit unions leveraging Voxtur's Anow solution within their home lending process, they are creating greater operational efficiencies and providing their members with a seamless, branded, and better experience.
Appraisals are a critical step in the home lending process, which require a combination of industry expertise and planning to ensure the appraisal review and delivery process is orderly and efficient. If credit unions want to remain competitive in the market, they must streamline the process and focus on providing solid and cost-effective products to their members promptly.
Credit union members need accurate information with the correct data to back up each valuation--a report generated by Anow will help your CU stand out from the competition and will flag any risk or compliance issues before submitting the final report to members. Anow Connect also personalizes the portal, emails, forms, and much more using a single, unified platform, so your credit union can start delivering error-free reports with advanced capabilities.
Technology that ensures data security and regulatory compliance is imperative to protect your reputation and your member. Not only will the credit union and member have peace of mind with the advanced routing algorithms, but the Anow technology can also help appraisers deliver complete appraisal reports within 48 hours, bringing speed without sacrificing value, which will no doubt translate into the highest member satisfaction.
In today's digital world and competitive housing market, appraisal management software that automates manual processes offers unparalleled value to your credit union and members. The right solution excels in all aspects to help save time and deliver incomparable service to esteemed credit unions. CUs can differentiate themselves by providing branded service balanced with an innovative digital experience building upon the foundation blocks of a personalized relationship for all their credit union members.
Credit unions provide immense value to their members and should look for opportunities to harness symbiotic relationships that benefit everyone--especially their members. Download our Mortgage Servicing eBook to learn more.
Source: NCUA quarterly report from March 2021