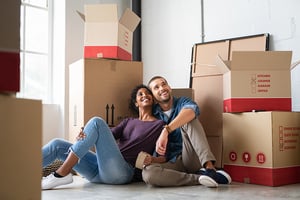 With a booming housing market and the challenges facing credit unions to keep up, simplifying the home buying process is critical to delivering outstanding member service and growing the loan origination business for your credit union.
According to credit union mortgage origination data from Callahan's Peer to Peer reports, credit unions wrote more than $74 billion in loan production for almost 319,000 units. Credit unions are looking for ways to accelerate the closing process for homebuyers. This is where the appraisers come in. Simplifying the appraisal process is critical to delivering outstanding member service and business growth.
Credit unions remained focused on their members, efficiency, and competitive financial products. These three components reign supreme in the culture of credit unions. Why is this important? Because it means innovation is always at the forefront of looking for ways to enhance the member experience with products and services.
Solutions to enhance member experience
Voxtur is focused on solving legacy industry issues with technology. Anow is part of that solution and was acquired by Voxtur in April 2021. Anow is an end-to-end, encrypted, AI-driven platform. The platform streamlines and organizes all appraisal activities into one place with real-time tracking, status updates, and actionable reporting. These next-generation tools add time back to the appraiser's schedule, so they can complete your order in an average of five days, better ensuring your loans will close on time. The entire process and parties involved reap the benefits of shorter delivery times, more secure systems, and better data.
Anow puts your credit union in the driver's seat of the entire appraisal process. With a simplistic ordering feature, you can link directly to your appraisers, AMCs, or one of the appraisers using Anow today. Appraisers are instantly notified, including via text messaging, for greater efficiency and ease of acceptance. The appraiser and your credit union can add rules to automate previously manual steps, ultimately reducing delays. This includes real-time quality control checks while the appraisal report is written, ensuring timely completion, and receiving a report without errors.
From a member's perspective, their minds are put at ease because they are in constant communication throughout this process. Members receive important notifications for their appraisal, such as when the appraiser is coming, their photo, and contact information, ensuring the appointment is on track. Anow also pulls in valuable data sources, like providing MLS photos and public records information, for added transparency.
By connecting service providers, credit unions, and members through the secure, streamlined, and intelligent Anow interface, the uncertainty and inefficiency are removed from the appraisal process, creating transparency so appraisers can do their job more effectively.
The result--the credit union member gets a more efficient and secure process, whether completing a refinance, accessing their home's equity, or going from homebuyer to homeowner.