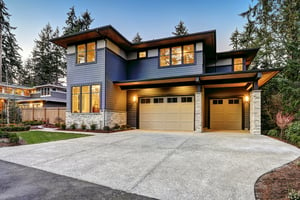 For the first time in seven months, the demand for homes is stabilizing. In October the sale of previously owned homes increased, which indicates that existing properties are becoming less scarce. While this bodes well for those in the buyer's market, mortgage rates have yet to budge. More properties are available, yet the prices continue to rise. The mortgage rate is the highest it has been in eight years, and the Federal Reserve is expected to increase interest rates again in 2018 and into 2019. Although NAR Chief Economist, Lawrence Yun, has urged the Fed to pause interest rates to avoid stunting growth in the housing market.
Despite daunting mortgage and interest rates, home purchases actually rose in most of the country. In the West, South, and Northeast, home sales rose, meanwhile they declined in the Midwest. The 30-year current coupon option-adjusted spread is up to 30 basis points, which is the highest we've seen it in nearly 2 years. At the end of 2017, it was resting around 8 basis points, which has caused big players like Bank of America Inc. and JPMorgan Chase & Co. to move to an overweight position on mortgages. Many in the financial industry agree with the moves JPMorgan and Chase have made to overweight mortgages, and anticipate performance will be rocky through the end of the year. Moving forward into the New Year, mortgage OAS is expected to tighten 10 basis points compared to Treasuries.
So what should credit unions expect from the housing market in 2019? The 30-year fixed rate mortgage is expected to reach 5.8%, which is the highest rate since the Great Recession in 2008. However, there is one generation that will continue to search for and buy homes in spite of climbing mortgage rates: Millennials. The largest group of Millennials is turning 29 this year, which is peak home-buying territory. This cohort will likely need to upgrade to a larger home to accommodate their growing family, and will need to do so regardless of the less than ideal housing market. Millennials will make up the largest percentage of home buyers at 45%, with Gen X coming in at 37%, and Baby Boomers at just 17%. In the long term, Millennials are expected to continue to be the top dog in the real estate industry. Over the next 10 years, it's likely that Millennials will remain the largest percentage of home buyers.

Credit unions can anticipate that Millennials will also make up the largest portion of mortgage applications. Credit unions should gear mortgage lending toward this group, and one of the ways credit unions can entice this generation is through digital features like e-Signature. Millennials want the loan application process to be efficient. That means they're applying online, and expect a decision quickly. When it's all said and done, and they have been approved for a loan, signing via e-Signature is a natural next step. If they can complete the entire application and approval process online, they'll expect to seal the deal digitally too.