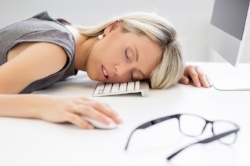 Lunch time arrives and it's time to heat up your leftover chicken and rice from last night's dinner. You make your way to the break room and throw your tupperware in the microwave and two minutes later are enjoying the food heated to the proper temperature. Most people don't sit there and contemplate the inner workings of the microwave and how Percy Spencer leveraged radar technology developed during World War II to invent it. They simply care about warm food. Similarly, members don't think in terms of core technology or credit union software, they are only concerned about the convenience and overall experience they receive. It's only when your technology fails to provide what your members need that it becomes an issue for them. So, ask yourself, are credit unions in the technology business or the financial services business?
Your members cannot have a pleasant and convenient experience without the right technology making their experience painless and seamless. While your IT budget may make you feel more like you're a tech company than a financial institution, it is important to make the investment inconspicuous to your members. If you want to beat the competition, allow your credit union software partners to handle the technology so you can focus on providing an uncomplicated, user-friendly experience. Partner with a software provider that understands their role and supports you in yours.
Not that long ago, where you banked was decided based on rates, fees, branch locations and relationships. Now, while members still care about these things, greater value is placed on mobile access to services from wherever they want whenever they want. That means transferring money from their mobile phone, applying for loans standing in the parking lot at a car dealership, and finalizing signatures on mortgages from their home PC.
Financial regulations have forced credit unions into a highly competitive market, and tight controls have regulated what you can offer in rates, loan acceptance and fees. In response, credit unions need to get creative in their offerings across the board. This is where technology has come to the forefront. If you aren't on top of your electronic game, your competition will beat you to those who are seeking a new credit union.
The most basic must-have for members is mobile banking. Not just accessing your full site on a smartphone, but an app that allows them to easily navigate their accounts, check balances, transfer money, pay bills, and learn about other services you may offer. A positive mobile experience is a foundation for any modern banking institution.
Technology needs to be integrated into the loan process as well. Using electronic documents to send loan-related paperwork quickly and easily is a huge step forward from the olden days of stacks of paper and bulging folders. Take it up to the next level with e-Signatures. Now your members can read and sign their loan docs from wherever is convenient. No more trips back and forth to the branch.
Electronic documents using e-Signatures also add tremendous value to your operations. They reduce the need for physical storage space. They increase security by keeping your files stored digitally with the most up-to-date protection in lieu of filing cabinets where anyone can access them. They streamline the loan process from end-to-end, allowing documents to transfer instantly between member and branch. Electronic processing means eliminating the headaches associated with lost paperwork and missing signatures, freeing up your staff to focus on cross-selling and bringing in new members.
While credit union software and technology sounds complicated and labor intensive to manage, remember that credit unions are designed to serve members, not manage technology. Allow and expect your technology partners to do what they are best at and what you pay them for. Allow them to take away they technical headaches so you can focus on serving your members.