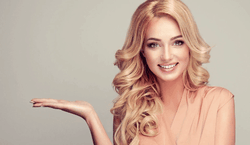 Deciding where to do your banking is not as simple as it once was. There are thousands of financial institutions available at your fingertips in our well-connected digital world. While brick and mortar are still important, branch and ATM access is only part of the overall equation. Credit unions are asking themselves not only how do we capture and hold onto our members, but also how can we nurture that relationship so that loyalty grows? How can we become our members' primary financial institution?
Where To Start?
A good place to start would be to have a better understanding of what your members' (and potential members') needs and expectations might be. According to recent research by Visa, over the course of the next few years, Millennials will come to represent the largest workforce segment of our population. An incredible 75% by the year 2025! They already outnumber Baby Boomers and are fast becoming an influential part of our economy. Understanding Millennial banking needs and habits is a critical part of keeping your credit union relevant. Providing up-to-date, digital banking via convenient electronic channels should be a priority. Member services that support them best will build satisfaction, loyalty, and potentially invoke balance transfers and account migration.
The Millennial Member
Additionally, a study of Millennial banking trends (FICO) shows they are connected and see value in convenience and mobile support. They tend to bank across a few different institutions and have home, auto, student, and perhaps even small business loans. To be competitive and their primary institution of choice, the opportunity lies in helping them to manage these loans and their day-to-day banking. Instant and accurate banking information is invaluable. As is the flexibility of mobile payments, debit card rewards, e-signatures and other money management features such as bill pay, budgeting, and overdraft protection. Providing these member services will create a personalized banking experience.
Looking Ahead
Staying on top of credit union industry trends is invaluable. Once you achieve your goal of being your member's primary financial institution, holding on to that title will take work. Understanding your members' needs throughout their personal financial journey is important. Early education, budgeting tools, mobile to mobile payments, 0% balance transfers and even the ability to skip payments are all important tools to have in your (and their) arsenal. Becoming their primary financial institution will be your reward for staying vigilante and at their side as they travel along life's financial path.
Download our new member services eBook to see more ways that you can provide the financial experience and credit union technology your members expect.