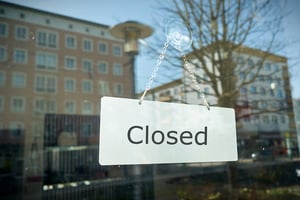 We are in uncharted territory as a result of the COVID-19 spread in the US. Depending on the state, your credit union is likely modifying normal daily operations to allow for safe social distancing, or in states like New York and California, closing branches completely for the foreseeable future. But, in this time of financial uncertainty, many Americans will be looking to their financial institutions for guidance and options. We know that a key piece of a long-term member/CU relationship lies in the first few months, so it's important that we adapt and show new members we are there for them now and in the future. How can we do this without those in-person interactions we rely on? We rely on our technology and our people.
Online Account Opening
APIs from your core provider can allow members to open their account in real-time, no waiting for days for approval. This can be done via your website, app, or in the case where the new member wants to talk to a real person, via your call center. And because they are starting their relationship with you through this channel, they'll be using digital and mobile banking options from the beginning. Also, ensure you're leveraging your eSignature offering wherever possible.
Keep It Personal, Digitally
When we were younger, we'd go to the FI and open an account and leave with some booklets and brochures that told us more about account options and services they provided. Now, your CU needs to send that same information via email. Many credit unions today send personalized, digital onboarding kits instantly, via email, for members who open their account online. Wherever the option to add customization exists, even using their name in the email subject line, take advantage of it!
Use Your Data to Learn about Them
While you aren't meeting your new members in person, your core processor still allows you to learn about them. Every time they interact with your CU through deposits, withdrawals, loans, and credit card charges, they are adding building blocks that show the story of who they are. Look at that information and learn what services your CU can share that might help them handle things like the loss of job or their business taking a financial hit.
Introduce Yourself
Just because we can't meet in person, doesn't mean we can't meet at all. Within a few days of a new account opening up, an MSR should reach out via email or phone to introduce themselves and ask if the new member has any questions or concerns they can assist with. We need to find new avenues to be personal without being in-person.
Businesses everywhere are struggling to gain footing and continue to operate effectively. As a business model that prides itself on the personal experience, credit unions may feel they've been put at a special disadvantage. But, the technologies developed to help members bank more easily, over the last few years in particular, are going to allow you to keep up that CU difference, while providing safe and secure banking options, including your onboarding experience.