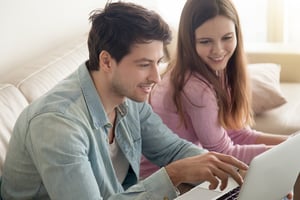 In the past, some credit unions avoided self-service options. Credit unions were built upon the idea of personal service -- providing the highest quality of customized care for their members. However, credit unions today will benefit from self-service offerings. While many members still value personalization in their banking experience, they often prefer self-service channels over face-to-face interactions. According to a survey by Zendesk, 75% of respondents identified self-service as a convenient way to address customer service issues, and 67% prefer self-service over communication with a customer service representative. Self-service channels won't replace your credit unions valued MSRs, but they will allow for greater efficiencies for both staff and members. Here's how your credit union can begin to incorporate self-service channels for improved operations and happier members.
Integrations
Credit union technology used to be relatively stagnant. The core was a nightmare to update and mobile platforms clunky and difficult to use. Now technology is constantly changing and credit unions are finding themselves updating their tech solutions regularly. Much like the iPhone, software seems to have a new update every other week, and credit unions are updating mobile apps and online banking consistently. Keeping the core, mobile, and digital banking features up to date allows credit unions to integrate self-service features more easily. While some credit unions might fear self-service channels will take away responsibility from MSRs, rather, they allow for CU staff to be more targeted with their advice and solutions. 40% of members contact a call center after looking for answers via self-service platforms, and service reps will be there to answer their questions that went unsolved from searches online.

Authentication
Members enjoy self-service platforms but there is one major reason they are sometimes abandoned by members: forgotten passwords. The inability to authenticate login information is a big pain point for members when it comes to self-service. Members are encouraged to make passwords that will keep their personal and financial information safe, and while KqbHp72d! is an amazingly secure password, it's also easy to forget. Without secondary forms of authentication to recover passwords members will either get locked out of their account permanently or spend time on the phone with a member service representative while he or she attempts to reset the password manually. However, authentication measures such as security questions, two-factor authentication and reCAPTCHA software, members will be able to get themselves back into their account on their own.
Education
Although members want self-service features, they don't want to be forced to use them. Not every member in a credit union is going to be interested in eStatements, remote control cards or eAlerts on their phone, especially those who joined because they want personal help and advice from a human being. Therefore, education regarding self-service features is essential when launching these channels. Member service representatives can begin by offering tips for the use of self-service platforms when on a call with members. For example, TDECU in Lake Jackson, Texas, found that deposits through self-service channels increased 12% after promoting the feature on live service calls. Furthermore, credit unions can use incentives to get members to try self-service options. That same credit union offered 0.40% APY on balances (compared to 0.12% for classic checking) as well as a free quarterly credit score, and free identity theft recovery services on digital platforms to incentivize members to start using the digital channels.
Self-service platforms are not only a time saver for members, but for credit union staff as well. Members are able to perform simple, yet essential, tasks like transfer funds, deposit checks and verify their account balance right from their desktop or phone. They also give members access to information that helps them become more knowledgeable and allows them to find answers to FAQs without the help of CU staff. This equates to time saved for member service agents, that can be reallocated to helping members face-to-face, or solving more complicated issues that an FAQ page might not address. Credit unions who are wary of implementing self-service channels need not fear the lost opportunity, but embrace the new possibilities that greater efficiencies can bring.