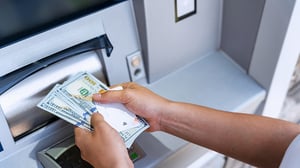 These days, members are flocking to credit unions for a myriad of different reasons. Some want the convenience that credit unions are known for - they want to be able to utilize services where they want, when they want, no matter what. Others strive for the personal level of care and attention to detail that larger financial institutions just aren't capable of offering. Others still strive for both at the same time.
So how does a credit union offer all of this and more in one fell swoop? How do you address these two distinct needs that, at first, seem to be counterintuitive to one another? By offering a variety of member self-service solutions via teller cash dispensers, recyclers & ITMs and other banking equipment, credit unions are able to modernize branches and create an improved member experience.
Why Self-Service Matters: Breaking Things Down
A recent study sheds an interesting light on self-service options, revealing that about 33% of credit union consumers prefer to self-serve. Another 32% still want to be assisted by CU staff, and a further 35% prefer to utilize both as the situation calls for it.
If nothing else, studies like this one confirm that you're not talking about an "either/or" scenario. It's not about enabling the total freedom that comes with self-service OR the personalization that only an employee can provide. It's about finding a way to serve two masters at once who sometimes feel like they're at odds with one another.
Because not every transaction conducted in the drive-thru is a simple deposit or withdrawal, capabilities through ITMs help mitigate risk, solve member questions, extend branch hours, open new locations and transform existing locations. ITMs are one of the best solutions credit unions can utilize to benefit everyone involved:
For Members:
With an ITM, members are able to run the majority of transactions themselves but still have the option of involving a
teller if they need assistance. Members can make deposits, withdrawals, loan payments, transfer funds, view statements check balances and even cash checks. Tellers can also provide support to the member in instances when teller authorization is required, for example, if transaction amount(s) exceed a specified amount. They're getting exactly what they came for - quality services with a personalized level of care that they simply won't be able to find anywhere else.
For Credit Unions:
They're now in a better position to build smaller, more cost-effective branches that require less in the way of physical manpower to actually operate. They don't need a huge branch of 2,000 square feet in order to preserve the quality of the experience - something even a third (or less) of that size will suffice. At the same time, the self-service capabilities also free up the valuable time of credit union employees to focus on those matters that truly need their attention, thus preserving the quality of the personal experience as well.
For Employees:
Credit union staff are now able to devote their time to the most important matters they face in a day - the ones that require their full passion and expertise. This makes employees more invested in their jobs, which itself only furthers the quality of the work that they're able to accomplish.
What you're left with is a perfect storm in the best possible way. Embracing these types of self-service tools doesn't just help modernize credit unions and help them remain competitive during a time when they need it the most. This also comes by way of offering digital banking solutions that work on both desktop and mobile devices, as well as one that offers innovative features like remote deposit capture, online membership and account applications, online loan applications, and more.
It also helps to empower members to utilize services on their own terms, while also embracing the needs of employees who are looking for new challenges and better opportunities. When taken together, all of these represent an opportunity that is far too crucial to overlook.
The Self-Service Era For Your Credit Union Begins
In the end, members have gone beyond the need for basic financial services - virtually anyone can provide them with that. In an industry that is increasingly competitive, what they're increasingly searching for is something more. An experience that gives them the versatility they need, coupled with the satisfaction they deserve, and the superior results that they demand. Offering self-service tools for credit union members is a big part of how that is accomplished, and it's something that will only get more important as time goes on.
For many organizations, cash machine integration with FLEX can certainly be a major step in that direction. You can find out more information by clicking the following link and by downloading a guide on the subject to see what it can do for you.
It's a tactic that has already yielded big results for a variety of credit unions, with this case study acting as proof positive of that. With modern technology, credit unions are no longer limited in their potential - either by the size of their staff or by their hours of operation. Read on to find out more!