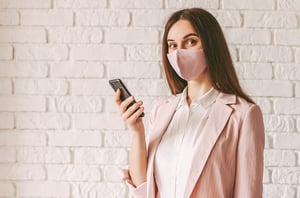 Maintaining personal relationships with members has always been pivotal to the success of credit unions. After all, credit unions were founded on the tenets of cooperation, and they encourage participation from all members of the community regardless of race, gender, or financial situations. But when the pandemic closed the doors to branches in March of 2020, and CUs were forced to make their services digital almost overnight, providing the same type of personal attention they were used to posed a challenge.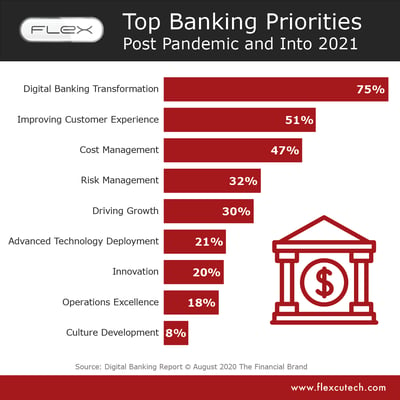 Now, a year later, it's clear that the world of finance and banking has been pushed into new territory. Consumer behavior and member needs have drastically changed. People want digital services that can accommodate all their banking transactions quickly and efficiently. This leaves many CUs wondering what to do. How can they provide members with the digital services they demand while also maintaining the human relationships that form the heart of the credit union?
A more sophisticated approach to your digital future
CUs should be proud of what they were able to do last year in the face of unforeseen adversity. Many credit unions had to make major changes and adapt in a matter of weeks or days. However, while most CUs were able to make the necessary changes to maintain their member base, now is not the time to be complacent. The digital world is changing and changing fast.
For credit unions to find a way forward into the digital future without losing their personal relationship with members, improving member experience is a key factor. Listed below are some of the most important ways CUs can enhance their member's digital experience:
Fast and efficient digital banking functionality.

Big tech has set a new bar and fast and efficient is the new expectation for all digital processes. From one-click shopping to one-click ride share, the desire for speed is the new norm and it applies to banking as well. Lengthy loan applications that take days, hours, or even minutes to process will be left behind by members.

Seamlessness.

Digital account opening, member onboarding, mobile banking, e-Signature document signing and digital loan applications—these are all services the modern member expects from their financial institution. It's one thing for your credit union to offer these digital services, but how much friction is involved for the user? Do all features weave together for a seamless user experience? Providing a seamless user-friendly digital experience will not only please existing members but will likely attract new member as well.

Investments in

safety and security

.

As the use of technology increases, so does the risk of security breaches. Members want to be sure their information and data are protected. Security features like two-factor authentication (2FA)

provide enhanced member account security compared to a password only approach or answering security questions. The focus of 2FA is to make it difficult for cyber criminals to get the second authentication factor and drastically reduces their chances to succeed.
Another important element to consider is how your credit union makes use of data, analytics and AI technology to improve member's experience. In the past, CUs could get by sending general messages or push notifications to members and handle more nuanced problems in-person. The future involves using rising technologies to send personalized messages and solve complicated problems. Choosing the right technologies to customize communication will be one of the keys to competing in this crowded and competitive financial climate.
Choosing the right technologies for the future
Providing members with the products and services they need combined with the best service possible has always been the goal of credit unions. In the future, that goal must be accomplished digitally. One way to do so is by choosing the right credit union core software. A core processing solution like FLEX can lay the infrastructure of your digital banking platform, reduce the reliance for third-party vendors, and provide the solutions that fit your CU's digital needs.
In 2020, credit unions showed their resilience and ability to adapt. Leveraging the right technologies and having the right attitude will be important in the years to come. Learn how a Long Island City, NY based credit union grew their loan portfolio through the adoption of digital lending strategies.