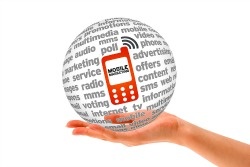 As a credit union core processor, we have discussed the importance of developing your mobile banking strategy, and the power of using FLEX mobile apps for smartphone and tablet devices. Once you have your product in place, the next step is marketing your new mobile banking platform. We are sharing a post today from DigitalMailer, Inc on CUInsight that we felt would be beneficial for its discussion about marketing your credit union's mobile banking solutions:
As new technologies continue to change the face of financial services, mobile technology is bringing perhaps the biggest changes to date. Beyond transactions, it's enhancing how we can communicate with consumers. That's important because mobile has been passionately embraced by consumers – almost to the point of necessity.
It isn't news that Gen Y/Millennials heavily rely on their cell phones – some 85 percent of them, according to a new survey, "U.S. Smartphone Use in 2015," by the Pew Research Center. But it may be surprising to learn that 64 percent of all American adults use smartphones today, with more than half using those phones for mobile banking. For adults 18-29, that number jumps to 70 percent. Other mobile devices, such as tablets, also are seeing tremendous user growth. In fact, Gartner Market Research predicts tablets will surpass desktop usage for the first time this year.
For savvy credit unions, it's obviously time to open the "mobile branch" and focus on a mobile banking strategy that not only provides transactional capabilities, but also integrates member communication and marketing capabilities. While it used to make sense to find alternatives to brick and mortar simply to keep down costs; now it's about keeping up with what consumers want!
Game On for Mobile
Financial institutions that expand their mobile access points are seeing results. The Federal Reserve's 2015 study on Consumers and Mobile Financial Services reports that nearly 40 percent of Americans with bank accounts have used their cell phones for mobile banking – a number that grows to 52 percent for smart phone users. Further, more than half of all Americans who use mobile banking receive transactional alerts and promotional offers from their institution. And another 26 percent say they would like to receive mobile offers.
Like your physical branch, your mobile branch should be a communication channel. And just like branch connections strengthen member relations, so can permission-based, personalized messages. By communicating directly to members' felt needs, your credit union continues to set itself apart in a financial services market crowded with competitors.
Mobile Playbook
While many marketing skills are equally important in any delivery channel (e.g., knowing your target audience, pricing the product right, using clear and consistent messages), effective mobile promotion requires some new marketing steps. Consider these mobile-friendly tips:
Collect contacts and customer permissions – To maximize the effectiveness of your mobile branch, make it a priority to collect mobile contact information, and add SMS/text to the form customers complete before receiving permission-based messages. Train front-line staff to encourage customers to share their mobile contacts, explaining the benefits of receiving messages customized to their needs. Then, stick to your word and only send what they want to see.
Use responsive design – Given that mobile screens are smaller than traditional computer screens, adjust your formats to account for the differences so customers have a seamless experience across all devices. Copy that is too wide for a single screen, fonts that are too small, and images that have long download speeds work against your mobile marketing efforts.
The same is true for operating systems and browsers. There are lots of mobile products on the market, and not every recipient uses the same format or has access to the same functionality. While iPhones are the market leader in the United States, a growing number of consumers use Android phones. Design your mobile messages to work with both types.
Maximize technology – Choose your digital communications partner wisely, so you can go beyond creating mobile content that engages. Engaging a digital marketing partner to help integrate variable data fields allows for customized outbound promotional and educational campaigns. With the right expertise, you be done through data-mining programs and dynamic message tagging – offering far more than simply adding a first name to the salutation.
Think beyond website banners and email – Use your imagination to consider the many options available for marketing via mobile – SMS/text, social media, videos (YouTube, Vine, etc.), digital brochures, mobile banking, geo-targeted offers and ads on third-party mobile apps.