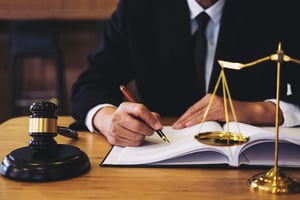 After a year of triumphs and accomplishments, credit unions might be in for some new obstacles in 2019. Success often bodes controversy and that is expected to hold true for credit unions this year. While many institutions were able to grow their membership, loans, quality of assets and earnings, these successful steps forward might push lawmakers to enact limiting policies and regulations. Here are some hurdles credit unions can expect in 2019.
Taxation
Back in 2017, credit unions fought for their tax-exempt status and came out on top, however, that was not the last of the conversation. Since then, the tax status of credit unions has been brought up on several occasions as banks and lawmakers question whether credit unions should maintain their exemption in spite of their growth. An Iowa bill failed that would have increased the taxes that the state's credit unions pay, however, banks were impressed by its success up to that point. The bill passed in the Iowa state senate but ultimately failed to pass after it was rejected by the house.
While credit unions were able to maintain their tax status in Iowa, this served as a lesson learned for credit unions nationwide. More legislation like the bill in Iowa is expected to arise in the coming year and credit unions will be more prepared moving forward. CUs created a grassroots campaign during the Iowa fight which attracted more than 700 supporters, including Jim Nussle, a former Congressman and current President and CEO of CUNA. It was this kind of commitment and support that has allowed CUs to come out on top. While the tax status of credit unions has always been a point of contention, it is important that CUs remain vigilant in their efforts to combat banks and lawmakers who would like to see credit union tax exemption disappear in 2019.
Field of Membership
Last year the American Bakers Association (ABA) sued the NCUA and the federal judge on the case decided to strike down two of the four provisions to Field Of Membership (FOM) rules. It was decided that the NCUA does not have the authority to qualify a combined statistical area with fewer than 2.5 million people as a local community, nor enact a provision to increase the population limit for rural districts to 1 million people. NCUA has filed an appeal, which has been backed by credit union trade groups through an amicus brief. However, the final result for credit union field of membership is still up in the air. ABA submitted a cross-appeal of their own and it's too soon to tell in which direction the case will go. The appellate court could uphold the original decision, or overturn if they find NCUA's appeal to be compelling enough. In either case, one thing is abundantly clear; banks are taking a new stance against CUs in areas they believe their arguments will stick. After many unsuccessful attempts to eliminate credit unions' tax exemption, banking lobbies have turned to field of membership policy where they might be able to limit credit union growth.
Credit unions have made tremendous strides to foster growth throughout 2018 and with that growth comes scrutiny. Over the past several years, CUs have seen more attention from banks and lawmakers that believe credit unions have become too profitable to continue to reap benefits such as tax exemption, field of membership, and more. However there are CUs of all shapes and sizes throughout the United States, and while large credit unions might not take a huge hit from policy changes like tax increases, small credit unions certainly would. In 2019, credit unions will experience their fair share of obstacles, but it's unlikely we will see them secede from the fight.