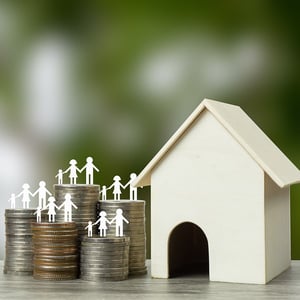 Americans are continuing to join credit unions in record numbers, for a variety of different reasons. They may join for an affinity, their occupation or because its a part of their community. This number has continued to grow over the last 5 years, with currently more than 1/3 of the US population having joined a credit union. In fact, according to a recent report from Callahan and Associates, the first quarter of 2019 saw 118.6 million people were members of a credit union, up from 114.1 million the previous year. The first-quarter of 2018 hit a record number for growth with a 4.3% increase in membership, and while numbers for the Q1 2019 are down a little, credit union membership is still strong.
Member Growth
Credit union growth occurs due to several factors. Sometimes it's something that occurs organically through expanding fields of membership, which in turn helps CUs grow membership and deposits. Sometimes it is the quality of member services combined with increasing technology capabilities that attract new membership. Being part of a credit union has its benefits such as lower interest rates and fees, personalized service and profit sharing... a benefit that a growing number of Americans seem to appreciate, as the numbers indicate.
Callahan & Associates also estimate the actual number of existing credit unions has decreased slightly. There were 5,451 credit unions in their database at the close of the first quarter of 2019, which is down from 5,530 in 2018, a decrease of 79 new credit unions for the year. Despite the reduced number of credit unions, the industry has added 4.6 million new members over the same time-frame.
Member Relationship Composition/Growth
Along with this growth in membership comes the corresponding growth in deposits and profit sharing for these cooperatives. The chart above illustrates the average investment shares per member, as well as the amount of the average loan held. Over the last 5 years, these amounts have increased by $3,179 (from $15,977 in '14 to $19,156 in '19). As is typical, the majority of loans in a credit union portfolio are mortgage products, however, industry trends over the last five years have shown a growing portion of loans can be attributed to the auto-loan industry. Deposit products have also seen a rise as interest rates on investment products are more favorable, as credit unions seek to offer competitive deposit rates and more profit-sharing to members.
As credit unions grow both their member base and portfolios, it's important to remember what attracted these new members in the first place - The Credit Union Difference. In the competitive financial services marketplace, offering great rates can only go so far. Once a potential member walks through the door, close the deal by offering excellent member services, unique products, competitive technology and opportunity of ownership in the success of a growing credit union.