Adopting Digital Wallets: 5 Challenges and Opportunities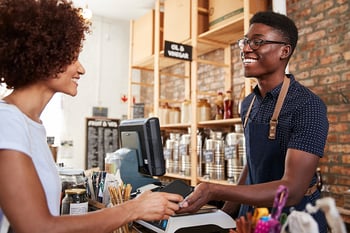 The overarching goal of any credit union is simple: it's your job to actively seek out and capitalize on new ways to enrich the member experience on a daily basis. People come to credit unions specifically because they're getting something more personal and enjoyable than they could find at a big bank. The moment you lose sight of that is the moment members start to look elsewhere for their financial service needs.
Over the last few years, digital wallets have become a big part of that quest for continuous improvement. They help benefit the member experience and streamline financial transactions in a number of ways that are worth exploring.
1. Think About Your Unique Use Cases
Before you do anything pertaining to digital wallets, you first need to think about the use cases that your members would need them for. Digital wallets naturally make it easier to embrace solutions like the digital issuance of credit and debit cards, for example. This is a way to cut down on the normal wait time that someone has to deal with when a new card (or a replacement for one that was lost or stolen) is sent through the mail.
2.

Navigate the Challenge of a Phased Approach to Digital Wallets
Expanding digital services options to members in a way that enables digital wallets won't be as easy as flipping a proverbial light switch. It requires a carefully phased approach that seamlessly introduces various solutions without disrupting the overall user experience. For instance, incorporating multiple digital options like Zelle necessitates meticulous planning to ensure a smooth and disruption-free experience.
3. Seize the Opportunity to Gain New Members
On the one hand, adding support for digital wallets is a great opportunity for credit unions to bring new members into the fold--those people who were looking for a more modern experience that you maybe didn't offer up to this point.
At the same time, it will also require a shift in your marketing to attract the attention of these people. You'll need to work to raise awareness. Make sure the digital wallet providers you're partnering with are able to offer support to that end.
4. Understand the Network You're Buying Into
It's equally important to understand that your members' adoption of digital wallet services will depend largely on which solutions you choose to offer. Zelle, for example, processed 2.3 billion payments with a total value of $629 billion in 2022 alone at over 1,800 participating financial institutions. There are others that only have a fraction of that support, which will absolutely translate into what you see in terms of adoption.
5. Embrace the Opportunity to Innovate
One prevalent misconception about credit unions is that they don't have the same technology that big banks have access to. However, by incorporating digital wallets, your credit union can showcase its competitive technology, proving to potential members that you are on par with other financial institutions. While integrating a digital wallet may present challenges, it also presents a valuable opportunity to demonstrate your commitment to innovation.
Unlock Member Excellence: Explore Our Digital New Accounts eGuide
At FLEX, we believe that digital wallets are just one example of the many benefits that digitization brings to the modern-day member experience. We are here to support your credit union in utilizing technology, which is why we have authored an eGuide that outlines all of the integrations available to your credit union through our core processor. To find out more, click the button below to download your copy today.