Digital Payments May Be the Key to Pushing Credit Unions Forward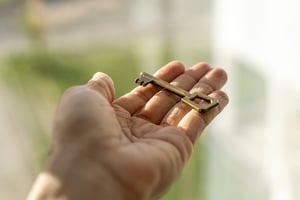 The credit union industry has always been committed to innovation. This idea is especially important in the fast-paced, tech-driven modern world that we're living in. In an effort to not only maintain growth but to accelerate it as much as possible, credit unions need to embrace new solutions like digital payments wherever possible.
During a time when even larger retailers like Walmart are still hesitating to accept some kinds of contactless payments, credit unions can easily separate themselves from competitors by way of digital payments and instill a new sense of loyalty in their members at the exact same time.
Digital Payments Empower Digital Acceleration
A major element that has always been attractive to people when it comes to credit unions has to do with the personalized touch that these organizations often offer. This has been especially evident in recent years. Where larger banks have been making it more difficult for people to make payments or get credit lines, credit unions have been going in the opposite direction. Some have even started to offer access to loans without underwriting in an attempt to help members who may need financial assistance. This builds an incredible amount of trust and loyalty almost immediately.
The same basic concept is true when a credit union begins to offer services like digital payment options. Suddenly, members have access to a true "best of both worlds" situation. They get the evolving, technology-driven infrastructure that they're used to from larger banks, coupled with the intimate, people-centric model that they've come to know and love from credit unions.
By offering not just credit and debit card payment but options like Zelle, Apple Pay, Samsung Pay, and others, credit unions show that they care about the user experience just as much as they do about anything else. It illustrates that they're making a concerted effort to understand what their members want and, more importantly, what they need. They're bending to meet the expectations of members instead of the other way around like larger financial institutions are known for.
The importance of this cannot be overstated, especially during a time when more and more competitors are cropping up all the time. This is why most experts agree that this type of investment in technology will more than pay off in the long run. Credit unions have already spent decades cultivating a unique space in the financial sphere. Digital payments (and other types of digital services) don't just help cement that--they offer a legitimate opportunity to help build upon it, too. This can help them gain a foothold with not only traditional members but also small businesses and similar types of organizations as well.
Technology: The Long-Term Investment
At FLEX, we've long been big believers in the idea that the key to attracting a modern and more loyal audience as a credit union involves embracing digitization and technology whenever possible. Digital payments are a way to do it, yes--but they are but one small part of a much larger story. We've recently authored a digital account services eGuide that goes into detail about these and other invaluable concepts that you need to know about for 2023 and beyond. To find out more, click the button below to get started.