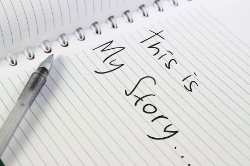 The credit union industry is unique in its willingness and eagerness to collaborate and work together to mutually help gain new members. Sharing ideas and success stories is commonplace among credit unions, and here at FLEX we are often asked by prospects about other credit unions using our core technology... why they chose FLEX and how the conversion went. Using our blog as a platform to share this information with readers felt natural, and we welcome you to our first monthly spotlight, "Tales from the Core", covering successful core conversions: TruService Community Credit Union.
In June 2015, FLEX officially announced the core conversion of TruService Community Credit Union, a $37 Million credit union out of Little Rock, Arkansas...again. That is because this is the second time that TruService chose FLEX. The credit union, the first and oldest credit union in Arkansas, chartered in 1930 by U.S. Postal employees, originally installed FLEX in 1988 and continued using the FLEX credit union system through 2010. After having been apart for more than 5 years, and after serious consideration of an in-depth core system review, credit union CEO Linda Jeffery felt that the best solution for her credit union was to convert back to FLEX.
TruService Community FCU serves 5,300 members from within three branches in the Little Rock area. They want to be a true partner for life for their members by offering not only great rates and great service, but products that fit the diverse and changing lifestyles and financial goals of its members. During the review process, Linda and her staff recognized the advancements in FLEX technology which, coupled with a level of service she was familiar with, led to board approval.
FLEX has grown significantly since its early days with TruService (when the credit union was known as Little Rock Postal Federal Credit Union), giving credit unions of all sizes the benefits of features such as teller capture Check-21, mobile banking apps with built-in remote deposit capture (RDC), a complete loan origination system (including collections management), on-board accounting management with dashboard reporting, document management, and many other features that run cohesively from within the FLEX core system. This made the decision that much easier to convert back to FLEX, as it fell in line with their goals of offering the technology that members want, while being able to maintain aggressive rates and exceptional service.
FLEX provides integrated core technology which reduces cost and the need for third-party solutions to more than 250 credit unions in 46 States, and the Caribbean. We invite you to visit our Company News page to learn about more success stories with our credit union base, and continue to read our "Tales From the Core" every month!
Want to share your core conversion success story? Fill out our form at the link below and we will contact you to be featured in an upcoming "Tales From the Core."