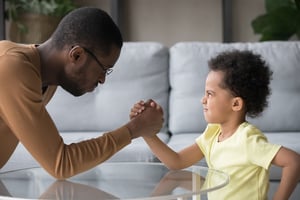 A credit union executive is always looking for ways to strengthen member relationships, through extending product and service offerings, ensuring the best talent is on staff, and providing members special benefits and events. One service that is becoming more common with credit unions is to offer members free access to their FICO® Score. By doing so, it establishes trust, loyalty and growth with its members, while at the same time increasing profitability. It's a win-win!
Credit unions already purchase their members' scores when looking into account risk for loan options. So why not then share that information with your members? Credit unions can easily do so through FICO® Score Open Access, a program that will educate your members on their scores and offer them access to it for free. A big reason why credit unions offer this program is because no additional score fees are charged to them by FICO when using it. Here is further proof why you should consider offering this perk to your members:

1) The Benefits
Not only will it strengthen your credit union's reputation and brand through increased transparency in your decision-making process, it will also create goodwill and member empowerment—because they are receiving this service for free and it will help them better understand their financial health. A very valuable gift! But the benefits can also positively impact credit unions: It can boost profits and increase share of wallet. You'll likely have more satisfied members, higher response rates, and reduced credit losses due to your members (hopefully) having more responsible credit behavior now that they can see their score regularly.

2) Simple to Implement
The FICO® Score Open Access program allows credit unions to display the scores they already purchased for account risk management decisions to their members. You can easily provide an upgraded member experience using those scores through your paper statements, internet banking or mobile app. To implement it on your channels, the program provides credit unions with credit education content to post on your website if your members have questions or need advice.

3) Flexible Features
FICO® Score Open Access offers a number of flexible features, so when credit unions offer access to members' score, they can structure this offer to work best with their own voice, look and messaging, fitting right in with the credit union experience their members have already grown accustomed to. How? Credit unions can:
Select how often and where members can see it
Show their members the top two factors impacting their score
This perk to your members will not only be beneficial for everyone involved, but it is important financial information that everyone should have. If a member can regularly see it, it will effect their decisions and behavior. Having a good credit score can save your members thousands of dollars in interest and fees by receiving lower interest rates due to that score. The more accessible the score is, the more credit unions can loan, driving down costs due to efficiency and resulting in passing that savings along to the borrowers.
So the question now becomes not why should you offer your members free access to their FICO® Scores, but why aren't you? FLEX core software can help your credit union this feature up and running to your members.