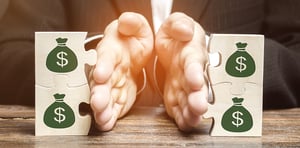 The National Credit Union Administration (NCUA) consistently provides guidance and resources to help credit unions better serve their communities. With funding from Congress, they have been able to fund the Community Development Revolving Loan Fund (CDRLF) for many years, enabling CUs in rural and underserved communities to continue providing basic financial services to their members with the hopes of bolstering their local economies through loans and technical assistance grants. While the 2021 funding of the program was put at risk in 2020, the program managed to stay alive and is again accepting applicants.
The following are the guidelines put forth by the NCUA for the CDRLF Program for 2021.
Credit Union Eligibility & Application Guidelines
In order to apply for the CDRLF Program, the credit union must have a low-income designation in accordance with the Code of Federal Regulations 12 CFR part 705. They must also submit an official application. If they are non-federally insured, they must submit additional application materials as described in 12 CFR 705.7(b) and agree to be examined by the NCUA.
Each application must include the credit union's Data Universal Numbering System (DUNS) number (which can be obtained for free if not currently held) and their Employer Identification Number (EIN) issued by the IRS.
All applicants must have an active registration and CAGE number with the federal government's System for Award Management (SAM). If the SAM account exists, it may need to be recertified. If it does not exist, one may register for free.
Applicants must be financially viable according to the underwriting standards established by the NCUA and have a record of compliance with past agreements.
Failure to meet any of these requirements will result in the application being deemed incomplete and declined.
NCUA Application Review & Scoring Process
The submissions for the 2021 CDRLF will be accepted beginning May 3rd, 2021 at 9:00 AM EST. Applications will not be accepted after June 26th, 2021 at 11:59 PM EST. The NCUA will then evaluate the applications under the criteria set forth previously. They may contact the applicants for clarification during this time, and the credit union is expected to reply promptly or risk being declined.
The NCUA will make funding decisions based on a scoring system that establishes ranking positions for the applicants. The notification for those that are awarded will come to the credit union via email, followed by a press release with a list of all award winners. The awarded CUs will also receive instructions on what the next steps are at this time.
Getting the Awarded Funds
When granted the award, the credit union will sign an award agreement with the NCUA that includes terms and conditions of the funding, including award amount, grant award details, roles and responsibilities, accounting treatment, signature pages and reporting requirements. If this agreement is not signed, the NCUA may rescind the award.
These CUs must then submit a reimbursement request in order to receive the funds. These requirements vary depending on the initiative they applied for. They may require some or all of the following certification of expenses, project related documentation, a summary of project accomplishments and outcomes, or a certification form recognized by a CU official.
Use of Awarded Funds & Applicable Initiatives
The funding initiatives outlined in the federal register for 2021 are as follows:
Digital Services & Cybersecurity (maximum award amount $7,000.00). With so many services being executed digitally, this a very critical area. This "initiative provides financial assistance to credit unions to modernize, innovate, and protect credit unions and members against cyberattack. The goal of the initiative is to increase access to safe, secure digital financial products and services to low-income and underserved communities. The NCUA also encourages credit unions to apply for this initiative to help the credit union meet the challenges created by the COVID-19 pandemic. Applicants can request funding for equipment needed to improve their remote work posture or implement new financial products and services which provide members access to the credit union without physical access to the branch. Applicants can select up to three of the eligible projects below:

a. Implementation of Mobile/Online Banking Features;

b. Remote Workforce Management and Solutions; and/or

c. Strengthen Cybersecurity.

Minority Depository Institution (MDI) Mentoring

(maximum award amount $25,000.00).

The purpose of the MDI Mentoring initiative is to encourage strong and experienced credit unions to guide small MDI credit unions to increase their ability to thrive and serve low-income and underserved populations. This grant may be used for eligible expenses associated with facilitating a new mentorship relationship. Funding approval will be based on the applicant's ability to demonstrate a well-developed plan for the mentoring assistance it would receive from a mentor credit union. Applicants are expected to meet the objectives of this initiative by establishing a mentorship to accomplish the following objectives:



a. Credit union growth and expansion, such as growing the membership or the loan portfolio;

b. Improved management and operations, such as leadership training, developing new policy and procedure documents, or responding to exam or audit findings;

c. Increased credit union capabilities, such as introducing a new program or service or improving credit union systems; and/or

d. Other (applicants will have the opportunity to justify additional projects).


Underserved Outreach (maximum award amount $50,000.00). The Underserved Outreach initiative is designed to help credit unions implement innovative outreach strategies to increase access to financial products and services in underserved communities. The goal of this initiative is for credit unions to improve the financial health of individuals in underserved communities by closing the wealth gap, increasing equity, and expanding economic inclusion. Applicants are expected to address the challenges faced by underserved communities by offering financial products, services and programs through the following projects:

a. New or expanded outreach efforts, such as developing partnerships with other organizations to assist the needs of low wealth persons and households;

b. New or expanded financial education programs, such as providing small business or workforce training for minorities interested in starting and growing a business; or

c. New or expanded financial products or services, such as developing and implementing a new product or program tailored to underserved and minority groups, like a first-time homeowner program.


A Program In the Spirit of the Credit Union Difference
It is easy to see how each of the initiatives awarded in this year's Community Development Revolving Loan Fund can greatly impact credit unions in underserved areas. The CDRLF supports the premise of what credit unions were founded upon, the dedication to support local communities and economies.
If you aren't sure whether or not your credit union is a low-income designated credit union, reach out to us and we'll be happy to assist you with the steps to know if you qualify.