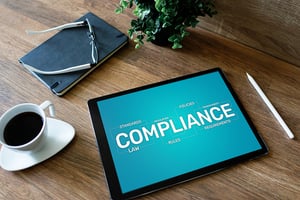 2020 was a difficult year for credit unions and their members, especially for credit unions that serve low-income communities. The pandemic put economic strains on everyone as businesses shuttered their doors and folks sheltered inside to protect themselves. These unforeseen changes forced CUs to adjust how they do business, and many had to revamp or transform their digital services to satisfy member needs.
Unfortunately, the work is far from finished. Digital technologies and cybersecurity are constantly evolving, and CUs must keep up with the times if they want to compete. The added threat of fintech companies crowding the financial space makes innovation and access to resources even more important. Luckily, for some qualifying credit unions, there are resources available.
Resources for CUs from the National Credit Union Administration
Created and funded by Congress, the National Credit Union Administration is an independent federal agency tasked with regulating, chartering and supervising credit unions. For many years, the NCUA has provided grants to credit unions so that they can better serve their communities through the Community Development Revolving Loan Fund (CDRLF). Although 2020 put a strain on NCUA grants, in 2021 CDRLF grants are available totaling 1.5 million dollars in awards.
The CDRLF grant provides CUs in underserved and rural communities resources to offer basic financial services, loans, technical grants, and financial education programs to their members. The mission is to increase access to financial products and services in underserved communities. The grants will be given to the most qualifying credit unions that apply.
How to review eligibility before applying for a NCUA grant
In order to determine if your CU is eligible for a grant, visit NCUA.gov and review the full grant application and instructions. Each application will be reviewed carefully by NCUA to determine if it is complete, and all eligibility requirements are met.
Listed below is some more information about requirements for credit unions to be eligible for a CDLRF grant:
If an Applicant is in default of a previously executed agreement with the NCUA, the NCUA will not consider an application for funding under this NOFO.

b. If an Applicant is a prior Participating Credit Union under the CDRLF and has unused awards as of the date of application, the NCUA may request a narrative from the Applicant that addresses the reason for its record of noncompliance. The NCUA, in its sole discretion, will determine whether the reason is sufficient to proceed with the review of the application.
As with all credit union operations, the NCUA expects the qualifying credit unions to be in compliance with a series of regulations.
The Applicant is a low-income-designated credit union, as defined in §701.34 of the NCUA's Regulations.
Applicant shall comply with United States Office of Management and Budget, Uniform Administrative Requirements, Cost Principles, and Audit Requirements for Federal Awards.
Applicants are required to have an audit conducted if they hold $750,000 or more in federal awards during a fiscal year as per the Single Audit Requirements for Federal Awards. Applicants that hold less than $750,000 in federal awards are exempt from this requirement.

For example, if a credit union uses a $250,000 loan from the NCUA's CDRLF and a $500,000 grant from the Community Development Financial Institutions Fund—thereby totaling $750,000 in federal awards during the same fiscal year—then the credit union must have an audit conducted.

Applicant is responsible for the efficient and effective administration of the federal award through application of sound management practices. Applicant assumes the responsibility for administering federal funds in a manner consistent with underlying agreements, program objectives, and the term and conditions of the federal award.
No employee, contractor, consultant or vendor has participated substantially for this grant-funded activity, nor otherwise benefited directly or indirectly from the grant, who, to its knowledge (assuming reasonable diligence), has a "covered relationship" with an NCUA employee who presently holds a position that would enable him or her to influence a pending or future grant award, or a reimbursement of permitted expenses thereunder.
An employee, contractor, consultant or vendor of the Applicant would have such a "covered relationship" if he or she were either: a member of the household of an NCUA employee who presently holds a position that would enable him or her to influence a pending or future grant award, or a reimbursement thereunder; or a relative of such an NCUA employee with whom he or she has a close personal relationship. 5 C.F.R. 2635.502(b)(1)(ii).
Applicant must disclose in writing to the NCUA any potential conflict of interest in accordance with applicable federal awarding agency policy.
Per 2 C.F.R 200.113, Applicant must disclose all violations of federal criminal law involving fraud, bribery, or gratuity violations potentially affecting the award.
The Applicant conducts its activities such that no person is excluded from participation in, is denied the benefits of, or is subject to discrimination on the basis of race, color, national origin, sex, age or disability in the distribution of services and/or benefits provided under this grant program. The credit union agrees to provide evidence of its compliance as required by the NCUA. Furthermore, credit unions should ensure compliance with Title VI of the Civil Rights Act of 1964.
If a credit union enters into commitments for a project before the grant decision is made, the credit union will be obligated to pay project expenses from its own funds should the grant not be approved; if the grant is approved, the credit union may be responsible for a portion of the expenses due prior to the grant approval date.
Requests to reallocate or change approved project(s) and/or requests for an extension to the deadline must be submitted in writing prior to the original deadline and approved by the NCUA prior to Applicant incurring expenses.
The Applicant is aware that the NCUA will correspond with the credit union regarding this application by email (utilizing the email provided in this application).
Applicant hereby acknowledges that the NCUA reserves full discretion to deny reimbursement under this grant in the event the NCUA determines the Applicant is, or previously was, either in breach of any condition or limitation in the grant guidelines, or in breach of the "covered relationship" restriction set forth above.
Information included in Outcome Summary or Success Stories is considered by the NCUA to be Research Data and is governed by 2 C.F.R. § 200.315 and may be made publicly available.
Applicant is aware that any false, fictitious, or fraudulent information or the omission of any material fact, may subject Applicant to criminal, civil or administrative penalties for fraud, false statements, false claims or otherwise. U.S. Code Title 18, Section 1001 and Title 31, Sections 3729-3730, and 3801- 3812.
Applicant is aware recipients and subrecipients are prohibited from obligating or expending loan or grant funds to procure or obtain equipment, services, or systems that uses covered telecommunications equipment or services as a substantial or essential component of any system, or as critical technology as part of any system in accordance with Public Law 115-232, section 889 and 2 C.F.R. 200.216.
If the NCUA determines that the applicant is or was in breach of any condition in the grant guidelines, they reserve the right to deny the grant. Applications must be filed online at https://www.cybergrants.com/​ncua/​applications.
The importance of new technologies for credit unions
In 2021, it's likely challenges will continue to present themselves for credit unions. Applying for grant awards from NCUA through the CDLRF is a great way to take advantage of the resources that are available and develop services that can help your members during these difficult times as long as your credit union is eligible and in compliance. And as digital banking and cybersecurity continue to play an increased role in banking, it's also important to choose the right credit union core system technology.