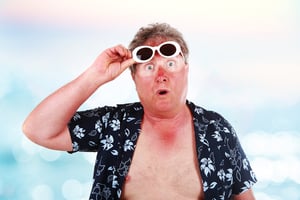 The month of July is here and with it brings the mid-summer shopping frenzy. Credit cards get a work-out as consumers join the melee of sales, deals and offers too good to resist. The traditional Christmas in July sales offer consumers great deals on big ticket items like cars, laptops and electronics, among other in-store and online deals. Those sales are further boosted by vacation and travel spending (gas, hotels, car rentals, airline, and amusement park tickets) and the eventual back-to-school shopping. Adding to this mix for the last 5 years is a new consumer shopping phenomenon - Amazon Prime Days.
Prime Days have become arguably the biggest shopping event of the year, with this year's 2 day event reporting sales that surpassed Cyber Monday and Black Friday combined! Amazon further reported it sold more than 175 million items and that July 15th saw more new Prime Memberships opened than any other previous day. Amazon said it sold over 100,000 laptops, 200,000 televisions, 300,000 headphones, 350,000 luxury beauty products and more than 1 million toys. With all this card-swiping and online purchasing that has retailers licking their chops as they add up sales, do your credit union members need to be worried about their card data being over-exposed?

Unfortunately, as we have all seen, transacting online and putting your financial information out on the internet comes with a certain amount of risk. Almost weekly we read headlines telling us of some sort of cyber security breach. Recent examples of cyber-breaches include the Checkers and Rally's restaurant chains, Marriott hotels and pictures from the Ricoh Theta camera owners that were stored unprotected on-line. As these companies work to correct all of the data breaches, they must not only work with consumers to reset passwords and user ids, but also examine how the breach occurred, identify the source or access point of the breach, and take steps to prevent it from happening in the future. More robust firewalls, data encryption and software that can identify malware are some of the cybersecurity measures that need to be considered to better protect the consumer.
Consumers can take steps to protect their information as well. Choosing to bank with a financial institution that places a high priority on protecting their member's private and financial data is important. Behind the scenes, credit unions can secure their member's transactions by using robust core technology that addresses and protects from breaches originating from insecure links, JavaScript vulnerabilities and other internal configuration weaknesses. They can also provide their member's two-factor authentication, user behavior analytics, and alerts for pre-set parameters, like balance threshold and purchase limits, to further protect them. Members should also rest assured given an attempted security violation, there are plans in place to protect their data, limit any vulnerability and maintain uninterrupted service. As we know, online shopping isn't going anywhere, with the next big shopping event always just around the corner, and your members need to feel free to shop without feeling over-exposed.