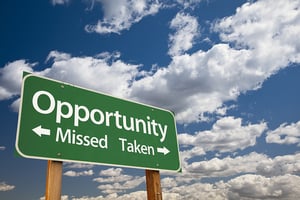 Recent research has revealed that credit unions' tightened lending approach is backfiring, becoming detrimental to both borrowers and lenders. In their attempt to maintain high credit quality, many credit unions (CUs) have missed valuable lending opportunities and lost some of their reputations as lenders focused on serving average, working-class people. Many CUs have reported extremely low delinquencies and charge-off rates, which has sparked concern among lending officers who think they're missing opportunities to fulfill member needs. Thankfully, there are ways to make up for all those lost loans.
The Advantages of Effective Auto Loan Recapture & Credit Reporting
An auto loan recapture program is a safe way for credit unions to increase their loan portfolio and membership. This program involves a monthly process where CUs can identify creditworthy borrowers who have recently financed a vehicle with another financial institution. They can then market to these members and encourage them to re-finance their vehicle at their credit union. CUs can significantly benefit from the booming auto loan market by highlighting low monthly payments, proving the amount of savings, and making sure members enjoy a quick and easy transition.
As you know, credit score plays a critical role in what loans members can qualify for and what rates they receive. So, it's important for your CU to take the guesswork out of loan qualifications and make the credit reporting process as easy as possible. That's where FLEX comes in.
FLEX offers a seamless way to meet member credit and loan needs while simultaneously boosting your credit union's ROI. FLEX has recently partnered with Fintech company, SavvyMoney, to provide comprehensive credit score analysis, reporting, monitoring, and personalized loan offers, all within a single banking platform. This enables credit unions to turn insights into smart lending opportunities while empowering members to understand their credit. The integration with SavvyMoney also recognizes loan opportunities based on members' credit profiles and your CU's specific lending criteria, which can save your team time and increase member savings.
With valuable credit insights and efficient lead identification, your credit union will attract more auto loans and ultimately benefit both you and your members financially.
Stop Losing Opportunities With a Smarter Credit Score and Lending Solution
Although it may appear like the right thing to do, being a less risky lender with low charge-off and delinquency rates can restrict your CU from making transactions that would otherwise benefit your members. It's important to make your loans more accessible to people, regardless of their credit profile, as this will ultimately allow for more lending opportunities and help you fulfill more member needs. If you're tired of missing out on auto loan opportunities, you should focus on credit reporting and auto loan recapture.
Missed lending opportunities can be solved through auto loan recapture and credit reporting--both of which you can get by using FLEX's integration with SavvyMoney. If you're interested in learning more, feel free to download our eGuide today!