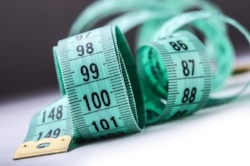 If 2017 is the year you hope to trim down, you are not alone. No, we are not talking waistlines or decreasing caloric intake, but rather, cutting back manual, time-consuming processes in your credit union. Like any good diet and exercise regimen, cutting back fat and building toned muscle is the ultimate goal. When it comes to trimming down operational excess, not only do expenses come down, but income can see a spike as credit unions benefit from the increased efficiencies. Far from a fad diet, e-signatures are a proven method for a quick realization in boosting your bottom line.
DocuSign has found that electronic document flow with e-signature has reduced loan processing time in credit unions by 80%. Most of this reduction is a result of the time it takes for the borrower to sign the documents, with 91% of loan docs being returned in less than 10 minutes, and 66% in less than 5 minutes of sending. Error reduction has also cut back the time to process, with fewer call backs due to missing pages or missing signatures.
Aside from the improvement in efficiencies, member experience is often the primary driver for credit unions to initiate process changes. Members, especially millennials, expect a speedier, more convenient experience when it comes to loan processing. CU's can take advantage of today's technologies with the elimination of paper-based workflows and addition of e-signatures. This mobilizes the member experience through the use any mobile device, allowing the quick processing of paperwork and accelerating the time to close.
Another bonus is the wealth of member data that is now stored and cataloged electronically for alternative uses. In the past, this data was buried in hefty loan documents. Now, it can be easily accessed and stored with the member information if ever needed for future loans or member services. While there are always cybersecurity concerns, electronic document flow is inherently more secure than paper. You are far more likely to experience data loss of PII (Personally Identifiable Information) with paper documents than electronic documents. Paper can easily be misplaced, lost, or stolen by any manner of intentional act or unintentional mistake by an average staff member.
2017 is a great year to adopt a healthy regimen of electronic documents and e-signature for your credit union. You'll quickly see the reductions in bloated stacks of paperwork and improvements in the mood of your staff and members as a result.