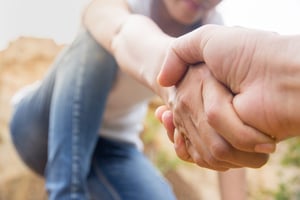 At its core, "thanksgiving" is an expression of gratitude. For most, the holiday is marked by bountiful dinners and time to gather as family. But it is also a time that many have chosen to give back to their community and to those less fortunate. Individuals may choose to run a charitable turkey trot, families may donate to a soup kitchen or perhaps even serve Thanksgiving meals at local shelters. For businesses, it is a time to work together as a team to encourage employees to give back. Credit unions have long been a pillar in the industry for their community outreach programs. So much so that members have identified their CU's charitable giving and community involvement as a key factor in member satisfaction.
A study conducted a few years ago by the CFI Group found that 80% of respondents cited their credit union's community involvement carried importance in their decision to be a member. Credit unions are local, community based financial institutions, so it only makes sense their members have a desire to support their local communities when they trust a credit union with their finances.

Here are several ways CU's can give back, not only during the holidays, but all year long, exemplifying the Credit Union Difference:
Employee Involvement: Get your employees involved by sponsoring a cause. Create a campaign internally that gets employees excited to help, whether it be sponsoring families in need during the holidays, working a charitable run or at a food bank as a team event, or simply raising funds for a cause with creative fundraisers like paying for a dress-down day. One of FLEX's Chicago-based customers, the Chicago Post Office Employees Credit Union, did just that and donated over 100 backpacks full of school supplies earlier this year to the Volunteers of America!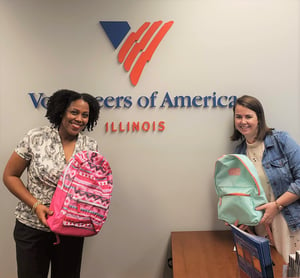 Helping Each Other: Sometimes, giving back is best done by being a leader for others. Sharing your talents and knowledge with other credit unions may seem like you are helping the competition, but that is the antithesis to the credit union spirit. Take for example FLEX customer Anna Tellez, CEO of Antioch Community, who was named the recipient of the 2019 Kim Bannan Eternal Flame Award by the California and Nevada Credit Union Leagues for her support of smaller asset-sized credit unions. Helping others contributes to the greater good!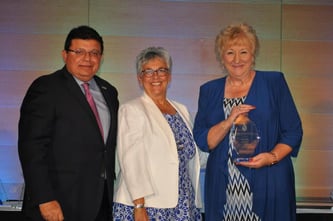 Small Business Advocates: Credit unions operate like any other FI, taking deposits from members and then utilizing that money for loans to generate income from borrower interest. The difference with a credit union is that money stays local and within membership, and when loaned to small businesses, credit unions boost the local economy, helping out "Main Street" not "Wall Street."
Programs to Benefit All Members: Creating programs that assist members in achieving financial freedom, whether through pay day alternative loans for families struggling with finances, to no-fee account access for smaller member accounts can be a great way of demonstrating to members your commitment to them. Another great example is FLEX customer Credit Union of Vermont who, in favor of providing member value, avoids fees wherever possible. Even members with very low volume checking accounts are exempt from from fees that most other banks and some credit unions would charge. The Credit Union of Vermont believes that minimizing fees is an opportunity to help their members to grow and achieve financial freedom.
Giving – whether it's volunteering or donating money – is a great opportunity to act on your values by helping improve your member's financial lives and the communities you serve.
For credit unions, this is part of the Credit Union Difference not just during the holidays, but all year long!