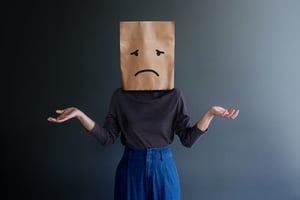 While many credit unions have experienced the cost savings that come with having digital-only members, CUs are simultaneously sabotaging those perks by neglecting to treat these members with the care that an in-branch member would receive. This lack of personal attention is leaving new members less satisfied and therefore more likely to take their money elsewhere. Just because they are interacting with your branch in a different way, does not mean you should sacrifice the credit union difference.
Satisfaction Takes a Hit
According to a 2018 retail banking survey by J.D. Power, overall member satisfaction is lowest among the digital-only members. The most-satisfied members are those who use a combination of digital banking and in-branch banking. "The lower satisfaction scores found among digital-only customers are largely driven by weaker performance across three factors in the study: communication and advice; products and fees; and new account opening." From this, we can contend that the digital-only members are simply not being communicated with nor served adequately.
Changing Times Means Changing Tactics
With more than 25% of members now digital-only, this is not a trend that can be ignored. The cost of acquiring new members versus the cost of keeping them has been examined time and time again. Retention is critical, so it's high time to take a look at your digital onboarding strategy and retool it to ensure you're delivering the experience that an in-branch member would have, especially during the critical honeymoon period in those first few months.
Communication is the most important tool you have to satisfy members and can start within minutes of the first transaction. You need to reach out quickly, best practices say within three days, to mark the occasion with both a confirmation of new account opening and an expression of gratitude that they have chosen your credit union. This is also a great place to add some next step options that introduce other services and products they may be interested in.
Making Digital Communications Personal
The content and the platform you use to execute these communications depends on the infrastructure in place at your credit union. If you have a robust core processor and a digital onboarding system, you'll find that customized communications are a snap to establish. You can tailor the content based on your member data and set up automated workflows to trigger message sends via email or text. If your CU isn't quite there with the technology, a hand-written thank you note from your onboarding point-person can substitute.
The important piece, the thing that will set you apart and keep your members engaged, is recognizing them as individuals, not just a new body on the assembly line. Marketing automation can be a tremendous boon to your process. It can set in motion a responsive and engaging set of messages that will leave your member feeling valued. But, if not laid out with care and attention, it can reveal that you're letting computers handle customer service and that can be quite damaging. If they are just a number to your CU, then your CU is just another bank to them, and is likely to feel dispensable.
Encourage a lasting relationship with your members by leveraging your technology to ensure all of them, even the ones you might not meet face-to-face, feel that they are recognized and valued.
FLEX & Digital Onboarding Webinar
FLEX has partnered with Digital Onboarding, a digital engagement platform that makes it easy for credit union members to adopt additional products and account-related services. By leveraging Digital Onboarding within FLEX, credit unions can provide members with personalized emails, SMS messages, and step-by-step digital guides to simplify the adoption of services like online and mobile banking, direct deposit, eStatements, and much more.

Join FLEX and Digital Onboarding on Thursday, June 11th, at 1:00 p.m. Eastern Time, for a free, live webinar demonstration and learn:
Best practices for onboarding new members

How to easily create email, SMS reminders, and personalized, step-by-step digital guides that perfectly reflect your credit union brand

How to access analytics and insights for continual optimization and improvement