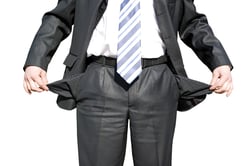 Running a successful credit union takes strategic budgeting to get the most out of every dollar. You need to offer best-in-class services without "breaking the bank." Success equally relies on smart investments in membership. A CU with a membership full of loan defaulters and money launderers is not going to be around very long. CUs need to screen their potential members and monitor transactions to stay aware and in front of potential red flag situations. This is a job for trained compliance and risk officers - staff members tasked with leading the due diligence on member history, account behavior, and transactions to detect and prevent potentially costly mistakes. But what if, like most small to mid-sized credit unions, you can't afford one?
An alternative solution is a core processor with built-in compliance features that can act as your "virtual compliance officer." You need a core system, so why not partner with one that can act as a credit union compliance tool as well? The very best core should have built-in tools that provide compliance, or at a minimun, provide API options to
3rd party compliance
and risk tools that you can set and forget . What exactly does a "virtual compliance officer" do?
Risk Rating. Your CU can determine the risk-based criteria to measure your members on. These criteria are then assigned values. Your credit union risk analysis tool can then assess the risk involved with your members based on geography, account types, etc. If a particular member group is found to be consistently too risky, you can create procedures to address it.
Transaction Monitoring. Hand-in-hand with risk rating your members is monitoring their transactions. This can give your credit union valuable insights as well. Certain types or sizes of transactions may indicate greater risk. Your CU can even define specific business rules that will trigger an alert for an individual member's activity, regardless of their risk rating.
Member Due Diligence. By combining the risk rating and transaction monitoring, you get a complete, historical picture of your member, as well as indications of their risk in the future.
Having credit union risk analysis software integrated within your core system will ease not only compliance burdens, but will assist in filling the gaps a compliance officer would otherwise fill. Calculating member risk, monitoring transactions, and providing a
360-degree view of the member's account
will ensure you avoid penalties and fines. For larger CU's who are fortunate enough to staff a compliance officer, it is crucial they are provided the tools and data necessary to complete their job and keep the credit union in compliance.