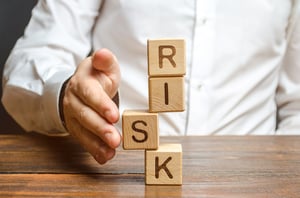 Financial services are fraught with risk. Any service built around the exchange of money is going to get the attention of all sorts of ne'er-do-wells, from your average scammer to extremely advanced cybercriminal operations that are adept at hiding their tracks. A credit union must protect its members and their assets, and failure to do so will discredit your viability as a trusted institution. Fortunately, credit unions have the benefit of a network of advisory organizations to help educate and assist in the identification of threats. The right credit union technology can also provide advanced tools to detect fraud. Used in combination, these resources will help ensure you provide your members with the security they need and expect.
Here are some way a credit union can enhance their compliance and security:
Your core processor should provide you with right tools that will help your credit union monitor for risks and maintain compliance. However, it can't end there. While it is each credit unions responsibility to meet regulatory requirements, FLEX is one of the few core processors that has built-in tools to help credit unions stay compliant, at no extra cost!