Feeling Stuck? 5 Case Studies for Growth, Efficiency, and Core Reviews
In the credit union industry, success is a journey we all share—members, credit unions, and even core providers like FLEX. But it's not just about reading advice; real success comes through stories. The following case studies don't just talk about what credit unions like yours could do; they show how it's done. They're proof that success is possible for credit unions.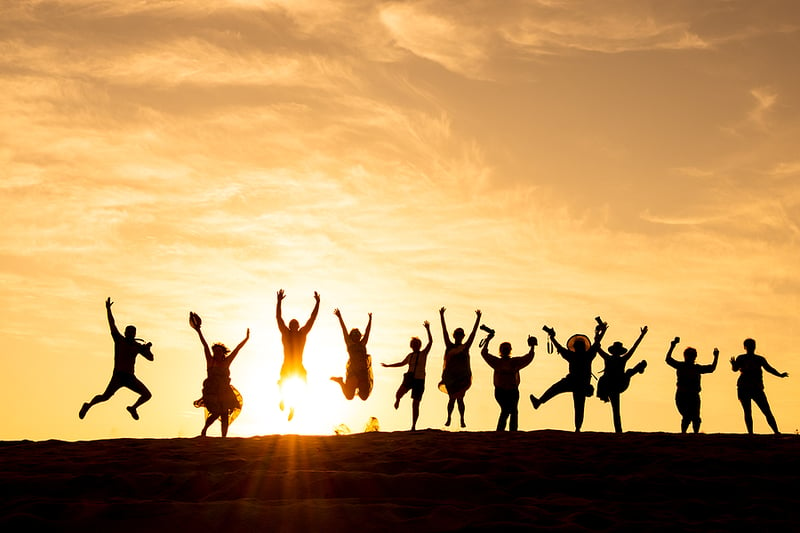 Case Study #1 - Converting Core Systems to Prime Growth
Challenge
Dealing with negative efficiency metrics and growth, Kings Peak Credit Union needed to overcome the limits of its then-current core processing system.
Solution
The credit union's systems were converted to FLEX.

Key integrations included mobile banking, remote control cards, eSignatures, and more.
The credit union has since grown 33% in assets.
Since their conversion and by embracing features like online account opening and mobile lending, Kings Peak Credit Union has also decreased expenses by 2%.
Case Study #2 - Using Internal Efficiencies to Kick-Start Growth
Challenge
Buffalo Metropolitan Federal Credit Union needed a new strategic direction--one that would empower a new era of growth without nullifying any progress made by former management.
Solution
Buffalo Metropolitan Credit Union converted its core processing system to FLEX.
Integrations included home banking, digital bill pay, eStatements, eNotices, and more.
The credit union also saw the launch of its own branded mobile banking app.
In the years since, Buffalo Metropolitan FCU has grown by over $50 million in assets. They have also grown by 2,500 members and $4.5 million in total net worth, too.
Case Study #3 - Increasing Internal Efficiencies to Triple in Size
Challenge
Freedom Northwest Credit Union wanted to build upon its existing internal efficiencies to grow what was then $40 million in assets as far as it could go.
Solution
Freedom Northwest has seen an almost unprecedented level of growth since 2010, hitting over $480 million in assets.
FLEX integrations included online banking, remote deposit capture, automated EOP, ACH origination, cross-selling, and more.
The goal of the project was to prioritize increasing growth through organizational efficiency gains.
Note that as of 2020, Freedom Northwest was also generating a net income of $61,504 per full-time employee, up from $27,238 prior to the project.
Case Study #4 - A Quest to Improve Operational Processes
Challenge
Granite Federal Credit Union helped distribute grant money to schoolteachers but recognized the program's inefficiencies in the fall of 2015.
Solution
Switching to FLEX allowed Granite Federal to help streamline the acquisition of classroom supplies, reimbursements, and transparency of fund allocation.
FLEX integrations included online banking, digital lending, and a unique debit card program.
Electronic debit cards are now automatically issued to teachers, allowing oversight by both school principals and district management.
Case Study #5 - Navigating the Pains of a Core System Review
Challenge
Railway Credit Union decided to perform a core system review and ultimately signed with FLEX, who they thought would better meet the needs of their staff and members.
Solution
Railway officials believe that every credit union should conduct a core system review before renewing contracts.
FLEX integrations included online banking, a mobile banking app, and digital lending.
Shortly after their review process, Railway Credit Union knew they had to make a change and decided that FLEX was the right partner at the right time.
Unlock Your Credit Union Success: Contact FLEX Today!
If you'd like to see what your version of a credit union success story could potentially look like, or if you'd just like to talk to someone about your organization's own needs in a bit more detail, please contact FLEX today.