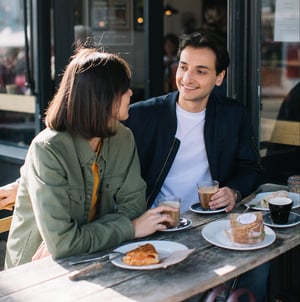 When a new relationship begins, it's often the result of some shared interest, a commonality. To strengthen the relationship, you then take great care in learning about the other person - what they like to eat, where they like to travel, what movies they enjoy watching, etc. You develop a personal connection and familiarity that makes you feel close and known, bringing you comfort and happiness. Your member relationships are no different. Members come to your credit union because you have something in common, perhaps they are teachers and your credit union is for teachers. But, they stay because you spend the time to learn about them. It's that credit union difference. APIs can help your credit union build better member relationships than ever before.
What is an API?
An API is an Application Program Interface. It's programming that allows software to talk to other software, sharing data, that results in more usable information for the person using it. APIs streamline data processing for a more convenient and efficient experience for the user, and a more personalized experience for the member.
How Do APIs Benefit Credit Unions?
The most visible benefit to a credit union is the reduced wait time and increased customization of service a member gets in branch. By bringing multiple data sources together in a single view, your member services representative can identify the right products and services members need quickly and accurately. APIs eliminate the need to sort through multiple pages of information.
For example, if your credit union offers gift cards at the holidays, you MSR can manage inventory, check balances, and load or reload card funds in real-time, from a single screen. That's convenient!
When it comes to remote or mobile banking, APIs have other benefits. Remote Deposit Capture is an incredibly simple tool that allows your members to deposit funds without leaving their homes. Online bill pay integrations allow members to pay bills with a few taps on a smartphone from your native app.
APIs also give credit unions the ability to simply integrate services from other specialist Fintech companies that members may need but the credit union doesn't provide in-house.
Show Your Members You Care
APIs allow you to provide the best-in-class, personalized service to your members at the moment they need it. It shows your members that you are invested in knowing who they are and that you are there to help them achieve their goals. That is the foundation of a lasting relationship.
Another great way to show your members you're committed is to give them the tools they need to reach their goals themselves. A strong suite of self-service options is imperative in today's world. FLEX offers direct integration to the best cash machine solutions which completely removes the need for middleware and effectively increases machine performance and reliability while allowing members to self-serve with your credit union on their terms. Download the FLEX Cash Machine Integrations eGuide to learn more!