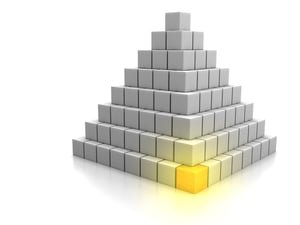 Credit unions have long been known for their member service... just part of The Credit Union Difference. They are sought out for this reason, with members desiring more than just a place to deposit their money. They may join initially because of an affiliation or a community connection but stay because of the service provided and relationships they establish. And while member services in-branch are still important in maintaining that connection, members also desire and expect to have modern digital banking conveniences available for quick transactions and financial flexibility.
A strong and successful digital banking strategy has many components, starting with core technology that has open architecture allowing for the integration of APIs. Using Application Programming Interface technology, credit unions can incorporate the newest fintech into their existing core software to expand and build upon their digital offerings. Not only does it allow for the flexibility of adding new 3rd party technologies, but does so seamlessly behind the scenes, which provides members with an efficient and trustworthy experience.
With API technology, information is easily exchanged and shared, which can serve to create that feeling of personalized service and turn what would be a frustrating experience into a successful and memorable one. For example, say a member is online trying to open a new account and realizes they need assistance. They place a call into a branch, but then have to walk through ALL the same information again, including security verification, adding further to the frustration of the online app gone awry. APIs provide a solution by sharing information across communication channels, eliminating the need to revisit or resupply information. When placing a call to the branch, or opening a chat window, the member services representative is instantly provided with the member's most up-to-date information. This shared information allows the MSR to present themselves as knowledgeable, in-tune with the member's specific situation and needs, and provide a personalized resolution.
APIs can also provide those modern banking conveniences that have come to be expected, such as remote control cards, RDC, and bill-pay conveniences. They can provide enhanced security measures, such as 2-factor authentication for logins or a password change, sending a security code to a user's phone or email to verify identity. All digital services which help to create that feeling of member satisfaction, and personalized service.
With all that API integration has to offer, they shouldn't be viewed as a tool that distances your members from your credit union, but serves to strengthen, support and improve the relationship. Modern banking technology is here to stay, and while certain basic digital conveniences have come to be expected, incorporating technology vendors with open APIs is an opportunity that shouldn't be missed. They can provide a uniform and seamless member experience that is part of the foundation of a strong and competitive credit union.