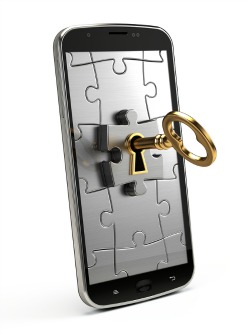 Earlier this month, the article Trust is Key in Mobile Banking discussed how credit unions have a significant advantage over banks when it comes to mobile banking, and that is the element of trust. Credit union members display a greater level of trust in their financial institutions than bank members, and this is key to credit unions gaining market share in the mobile banking era. Here are some key excerpts from the article:
One of the big challenges that trust can overcome is that some consumers are still uncertain about the security of
mobile banking transactions
, especially with the recent retailer data breaches and other instances of identity theft... Nevertheless, even with a lack of security comfort, there is no doubt that mobile banking and use of digital wallets are rapidly growing, and will continue to have a dominant impact on the dynamics of the financial services industry.
Credit unions will most certainly capture a portion of this growth and could outpace banks with the trust advantage in their corner, especially when concern over security is one of the critical factors that needs to be addressed satisfactorily. In fact, according to Rate Watch, the importance of trust could certainly be related to the fact that 68% of credit union members say they use mobile banking more than once a week, while 57% of bank customers say they do so.


Let's take a closer look at the connection between credit unions and the element of trust. In an August 2014 report, the Chicago Booth Kellogg School Financial Trust Index showed that consumers clearly trust credit unions more than banks. The index pointed out that trust in credit unions among their customers is 60%, while customers' trust in big banks is 30%. "Research is showing how effective credit unions are at creating trust with their members," the Kellogg report said. "As long as this trust is sustained, there is no reason to think credit unions can't grab more market share."

Adding to this body of research, an October 2014 report by the Harris Poll found that consumer trust in credit unions held steady during the previous year while trust in banks was in decline. Harris pointed out that many factors have a great deal of influence on the trust Americans have for financial institutions. Personal experience tops this list, with 66% of Americans stating this factor has a great deal of influence on their level of trust. The quality of products and services, quality of customer care and amount charged in fees all tie for next most influential, with 56% saying each of these have a great deal of influence.
The Role of Customer Satisfaction
According to the American Customer Satisfaction Index (ACSI) survey released in November 2014, credit unions are also ranked first in customer satisfaction, significantly outpacing all other financial institutions. One can make a strong case that there is a link between customer satisfaction and trust. The ACSI credit union customer satisfaction score of 85 is first among financial institutions, and the average bank score is 76. A respected and widely-used measure of customer satisfaction, ACSI ranks credit unions substantially better than traditional banks on every component including expectations, quality, value, loyalty and low complaint rates.

According to the report, members of credit unions have higher expectations of their credit union than customers of banks do – and over the past two years, not only have member expectations increased, but credit union satisfaction scores have increased as well. Furthermore, member loyalty is greater at credit unions. The likelihood that a member will continue to do business with the credit union is far higher (nearly 20%) than all others measured in the survey.

As long as credit unions continue to be trusted by their members, they should be able to continue to gain new members and increase loyalty among all members with their mobile banking products, especially if they look to innovation in core technology to compete with advanced products and services. FLEX provides native apps for smartphone and tablet devices with unique screen views for each device type. Download our Mobile Banking eBook to learn more.