Attributes of the MVPs in Credit Union Core Technology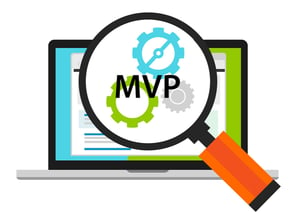 In the realm of credit union core technology, there are some key data processors that are leading the pack. It's no surprise that according to Callahan & Associates 2019 Core Report, the two biggest providers in the industry have continued to hold a lion share of the market with 42.9%, supplying core platforms to nearly 2,500 credit unions. As big players continue to grow, the number of credit unions has dropped. There are 219 fewer credit unions, year over year, totaling 5,596 for the industry as a whole (Q2 2018). Besides the "big two", there are other core providers in the industry that simply cannot be ignored. The top dogs typically cater to billion dollar CUs and even hold 83.3% of that market, but when it comes to small to medium-sized credit unions, niche core providers are making their impact. Here's how some core providers add value and support for credit unions and their members.
More than Core
Credit unions need more from their core provider. Basic core technology alone is no longer enough to win their business, they're looking for advanced solutions that will give their members that personal experience, especially through digital platforms.
Improving member relationships is always on the minds of credit union leaders but credit unions don't bear that burden alone. Core providers have a significant impact on the member relationship through the solutions they offer to credit unions. One feature that provides a personal touch is digital banking channels. It allows busy members to give manage their financial lives through digital and mobile platforms that will help them feel connected and engaged with their credit union.
Core providers can also help credit unions cultivate member relationships through customized account notifications to their members based upon their recent activity and interests. This type of digital service makes members feel like their credit union is listening to their needs and responding accordingly with resources that provide the support they require.
Industry Experience
Core providers can bring a unique perspective to the credit unions they serve. Core vendors implement solutions for a variety of credit unions, and in that experience, they come to learn what solutions work well and which ones don't. Some credit unions only know the value of the solutions they currently use. While many credit unions discuss and compare core technology with others in the industry, it can be difficult to determine which solutions exist that they may not know about and will be the best fit for them.
Core providers have deep experience with the day-to-day operations of a credit union as it relates to the core. Some providers will even analyze the credit unions they partner with by spending a day in their shoes, analyzing their operations and processes to recommend the best possible solutions for their needs. This makes core providers very astute and uniquely qualified in helping credit unions understand the technology and solutions that are best suited for their members and staff.
Responsive to Innovation
Credit unions often times rely on their core processing provider to help them remain competitive when it comes to products and services. One recent example of responding to innovation is Zelle. This P2P service has dominated banking and credit union news for some time now and many credit unions have expressed interest in the product only to be shut down by their core processor. An MVP caliber core partner will respond to customer demand and exercise agility in adapting to new innovations in the fintech marketplace.
The best core providers are not mere vendors, passing off technology and disappearing swiftly thereafter. The MVPs of credit union core technology add a tremendous amount of thought, value and support to their credit unions. Some core providers tend to do this extremely well while other vendors struggle. The small to medium size credit unions in the industry value support and expertise just as much as the technology itself.