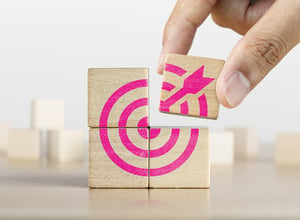 The needs and expectations of credit union memberships have evolved faster in the last 10 to 20 years than ever before. As a result, the evolution of core processing system capabilities and architecture has had to accelerate as well. In order to stay competitive and keep members happy, credit unions should utilize a core that can not only keep up, but stay ahead. Here are two approaches to help ensure your core technology has the agility and adaptability it will need to support your credit union growth.
Best-in-Breed Approach
If a credit union has more robust technology needs to meet membership demand, then integration with third party applications may be necessary. In this approach, disparate data then needs to be mapped together to provide a supreme member experience. This can be accomplished with a core provider that provides open APIs in an almost plug-and-play approach. However, there can be significant costs in both time and money to manage the many contracts and vendor relationships this can create. There are also costs to ensure the data is being centralized to enable the best member experience, either in person or via self-service.
All-in-One Approach
A core that comes bundled with key systems offers a single, centralized solution, while also eliminating the need for management of multiple vendor relationships.
An all-in-one core solution should support all basic necessities, functions and more for a credit union. From accounting and deposit accounts to in-house credit card processing and loan origination. Additionally features such as 360 degree lending, a full member services platform, a completely built-in document management suite, digital lending, internet and mobile banking, and back-office operations should be available. This approach is most successful for those who have done their homework to find a core solution provider that addresses membership needs, fits in their budget, and has plans for the future that are in line with their credit union.
Making the Core Decision
It's imperative to find a core provider that aligns with credit union goals and member needs. An innovative core provider will have a strong history of being ahead of the curve, and will always be pushing for further innovation. With shorter innovation cycles, new services and offerings should always be on the horizon and a forward-thinking core provider will ensure credit unions have the right technology to serve members successfully.
Learn how one credit union matched technology enhancements to member demand, creating efficiency in serving members and improving their bottom line year-over-year.