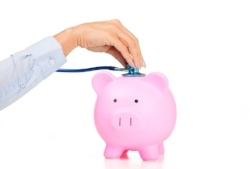 A credit union loan officer's position with members is unique. Members are reliant upon the loan officers approval for needed funding, whether it be for a boat, home, car, or small business loan. Yet, much of the information loan officers use is reliant upon the member's credit history. Credit reports receive a lot of attention, but many members still don't understand some of the basic factors that impact their credit score. These items ultimately impact your ability to approve and process their loan in your credit union lending software. Ideally, your Loan Origination Software should automatically import credit report obligations, making the process simple for loan officers. However, as the loan officer role evolves into a trusted financial advisor, educating your members on the basics of credit reports and credit bureau terminology is a great first step in helping them understand the process and where they can make an impact on their credit score. Here are 25 terms from Experian's extensive glossary of basic credit union bureau jargon:
Accounts in Good Standing
Credit items that have a positive status and should reflect favorably on your creditworthiness.


Annual Percentage Rate (APR)
A measure of how much interest credit will cost you, expressed as an annual percentage.


Balloon Payments
A loan with a balloon payment allows for smaller payments over time with a single, lump-sum payment made at the end of the loan.


Consumer Credit Counseling Service
A non-profit organization that assists consumers in dealing with their credit problems. Consumer Credit Counseling Service has offices throughout the United States that can be located by calling 1-800-388-CCCS (2227).


Credit Report
A confidential report on a member's payment habits as reported by their creditors to a consumer credit reporting agency. The agency provides the information to credit grantors who have a permissible purpose under the law to review the report.


Credit Scoring
A tool used by credit grantors to provide an objective means of determining risks in granting credit. Credit scoring increases efficiency and timely response in the credit granting process. Credit scoring criteria is set by the credit grantor.


Creditworthiness
The ability of a member to receive favorable consideration and approval for the use of credit from an establishment to which they applied.


Dispute
If a member believes an item of information on their credit report is inaccurate or incomplete, they may challenge, or dispute the item. The credit bureau will investigate and correct or remove any inaccurate information or information that cannot be verified.


Equifax, Experian, and Transunion
The three national credit reporting agencies.


Investigation
The process a consumer credit reporting agency goes through in order to verify credit report information disputed by a member. The credit grantor who supplied the information is contacted and asked to review the information and report back; they will tell the credit reporting agency that the information is accurate as it appears, or they will give corrected information to update the report.


Liability Amount
The amount for which you are legally obligated to a creditor.


Notice of Results
If your investigation results in information being updated or deleted, you may request that the corrected information in your credit history is sent to eligible credit grantors and employers who reviewed your information within a specific period of time. If your investigation does not result in a change to your credit history, results will not be sent to other lenders.


Obsolescence
A term used to describe how long negative information should stay in a credit file before it's not relevant to the credit granting decision. The FCRA has determined the obsolescence period to be 10 years in the case of bankruptcy and 7 years in all other instances. Unpaid tax liens may remain indefinitely.


Opt In
The ability of a member who has opted out to have their name re-added to pre-screened credit and insurance offer lists, direct marketing lists, and individual reference service lists. members who have previously opted out of receiving pre-screened offers may have their names added to pre-screened lists for credit and insurance offers by calling 1-888-5OPTOUT (1 888 567 8688).


Opt Out
The ability of the member to notify credit reporting agencies, direct marketers, and list compilers to remove their name from all future lists. Members may opt out of pre-screened credit and insurance offer lists by calling 1-888-5OPTOUT

(1 888 567 8688).


Original Delinquency Date
The original delinquency date is the date an account first became delinquent and after which it was never again brought current.


Personal Statement
You may request that a general explanation about the information on your report be added to your report. The statement remains for two years and displays to anyone who reviews your credit information.


Potentially Negative Items
Any potentially negative credit items or public records that may have an effect on your creditworthiness as viewed by creditors.


Public Record Data
Included as part of the credit report, this information is limited to tax liens, lawsuits, and judgments that relate to the member's debt obligations.


Request an Investigation
If you believe that information on your report is inaccurate, you can have the credit bureau ask the sources of the information to check their records at no cost to you. Incorrect information will be corrected; information that cannot be verified will be deleted. Accurate information cannot be removed. An investigation may take up to 30 days.


Request for Your Credit History
When a credit grantor, direct marketer, or potential employer makes a request for information from a member's credit report, an inquiry is shown on the report. Grantors only see credit inquiries generated by other grantors as a result of an application of some kind, while members see all listed inquiries including pre-screened and direct marketing offers, as well as employment inquiries. According to the Fair Credit Reporting Act, credit grantors with a permissible purpose may inquire about your credit information prior to your consent. This section also includes the date of the inquiry and how long the inquiry will remain on your report.


Risk Scoring Models
A numerical determination of a member's creditworthiness. This is a tool used by credit grantors to predict the future payment behavior of a member.


Truth in Lending Act
Title I of the Consumer Protection Act. Requires that most categories of lenders disclose the annual interest rate, the total dollar cost and other terms of loans and credit sales.


Victim Statement
A statement that can be added to a member's credit report to alert credit grantors that a member's identification has been used fraudulently to obtain credit. The statement requests the credit grantor to contact the member by telephone before issuing credit. It remains on file for 7 years unless the member requests that it be removed.
Teaching members to pay attention to their credit score, and take action if they find inaccuracies, will give them power over their credit future. By investing time in educating your membership on ways to positively impact their credit score, you open up opportunities for your credit union to provide them financing services in the future. When members walk into a branch they expect to be helped by financial experts. Ensure your credit union lending software or loan originations system allows for a smooth application process and more efficient use of member time. Your technology needs to provide your loan officers the information you need to easily and adequately do their job.