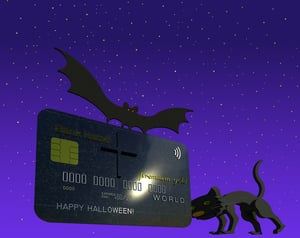 The process of switching financial institutions tends to be scary for members. Realizing your billing information is out of date can haunt a member, and getting hit with several months worth of delinquent bills is a fright. In the case of recurring payments, there will come a time when billing information needs to be updated, and unfortunately, updating it can be a nightmare. This may shock members because the whole reason they chose a recurring payment method is for convenience, and ironically, updates are anything but. If a credit union wants to be a member's primary financial institution, which most if not all do, updates to the recurring payment process should be easy. Here are some things to consider about recurring payments to avoid spooking your members.
Ease of Use
It's no surprise that one of the most important aspects of any technology is ease of use. This consideration goes not only for members, but staff as well. It's not uncommon for members to call and verbally update their payment information with the expectation that their member service representative will update it for them. The update should also be reliable and error proof. Taking the time to fix something and finding out the next day that it's still broken is a first world problem nightmare.
Security
Payment information is confidential, so it's of the utmost importance that the portal to update a member's payment method and billing data is secure. This may seem like a no-brainer, but with the volume of security breaches that have occurred in the financial industry over the past several years, investigating and understanding the security in place is definitely something to consider. Although a high level of security is essential, also think about how it will impact the member. The member experience should not be completely compromised by security either. Too many levels of verification and security questions will increase the time it takes to make a change, which will most likely irritate members who want to quickly update their billing information.
Integration
Integration with the credit union core processing system is also a key consideration. Even the best recurring payments switch platform cause significant user friction to a credit union if it doesn't integrate well with their core technology. Integration through an Application Programming Interface (API) becomes a huge time saver on both ends of the spectrum by making the switching process consistent and efficient for credit union staff and members. A leading solution for automated account switching is ClickSWITCH. Through open architecture and API technology, credit unions can integrate these time-saving solutions directly within the core system. Unlike some of the other options in the credit union technology industry, ClickSWITCH is a proactive solution. Rather than sending members home with instructions to set up recurring payments, a member service representative can quickly assist the member right there in person, thus ensuring the updates are made.
Recurring billing changes don't have to be so scary. With the right tools and seamless integration in place, it can be as quick and easy as your credit union always hoped it would be. A simple and effective process will also help build a good rapport with members. Give yourself the treat of an account switching platform that allows your credit union to handle recurring payment changes with ease.