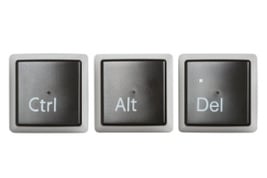 Managing software solutions of all sizes and levels of complexities in your credit union, from implementation to member adoption, is part of the growing trend in providing competitive financial services. This task is magnified given the heavy reliance on your data processing system. The costs of a credit union's core system go beyond the annual spend with your provider and can be felt throughout the organization. Here are 4 pain points credit union executives identify as challenges and areas of focus when they are implementing technologies to increase member service offerings:

1. Managing 3rd parties: Finding a business partner you can trust is the key to successful implementation and use of any third party vendor products, and credit union software is no exception. Items such as timely delivery of patches, updates, planned product enhancements, consistent communication, avoiding contract entrapments, correct invoicing, and thorough support all become additional areas that can quickly turn into pain points that can become a full-time job for you or one of your employees.
2. Ease of Integration with 3rd parties: According to a Forrester report, more than 40 percent of companies who rely on third party integration into their existing software applications have identified that poor integrity of the code has contributed to delays or recalls, security flaws or increased code development time. Delays from a third party can translate into lost revenue opportunities when rolling out new services to your members or updates to credit union mobile apps.

3. Cost compared to value: What is the Total Cost of Ownership for the software? If the monthly invoices paired with additional resources required to implement and manage the software start to exceed the actual value you are receiving, the relationship with your vendor can quickly deteriorate. Oftentimes, credit unions buy into a software solution that is costly with many 'bells and whistles', which they later come to find they do not need or members do not use.
4. Timely Support: There is nothing more frustrating than having a problem that is out of your control to address. Calling helpdesks, opening up tickets, and playing the waiting game for resolution can seriously hurt a credit union's bottom line. Problems occur... this is not just a fact of life, but a fact of technology, especially when dealing with multiple vendors. Having a trusted partner that provides strong customer service and follows through on support is increasingly important; without timely support, simple pain points can turn into major catastrophes.