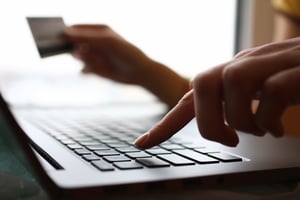 When EMV was introduced and widely adopted in the United States, there was no question that initial payments fraud was lessened and risks mitigated. However, there was also little doubt that eventually attacks would rise in different areas of the transaction as criminals would be forced to get more sophisticated in their methods. As we are in the full swing of the holiday season, it is a best practice for a credit union to remind their members to remain vigilant about their credit card accounts and payment methods, especially when shopping online. The latest trend in eCommerce espionage targets loyalty programs associated with many credit cards.

Research by fraud prevention company, Forter, found that in an analysis of over $140 billion in e-commerce transactions, loyalty fraud attacks — whereby criminals steal customer points and perks from merchant-related accounts — increased by a whopping 89% between the second quarter of 2018 and the second quarter of 2019. When interviewed for an article in Credit Union Times about the study, Forter CEO and co-founder Michael Reitblat stated:
"A clear trend in online fraud is emerging. The industry as a whole has done a tremendous job detecting and preventing payment fraud at the point of transaction. This eliminates the amateurs. We're seeing fraudsters now shift their efforts earlier in the customer journey, gaining access to consumers' accounts. A second trend shows that fraudsters are diversifying into softer currencies that are not primarily financial and moving beyond transactional credit card fraud into areas such as loyalty account fraud and policy abuse."
Now is a good time to warn members to be protective of not only their credit card account transactions by reviewing statements and heeding fraud alerts. But also, to keep tabs on loyalty programs, such as points earned with credit cards as well as those ever popular airline miles that can prove to be quite valuable when saved over time. The airline industry is no stranger to cyber attacks, and this new trend of gaining access to miles programs has only added to the number: Fraud attacks spiked 61% between the second quarter of 2018 and the second quarter of 2019 in the air travel industry alone.
As we come off the biggest shopping weekend of the year and head into prime online purchase season, take a minute to remind members to protect their assets - whether that be in the form of credit limits, monetary assets, or mileage and loyalty point programs.