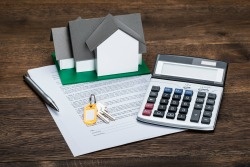 Help has arrived. The Helping Expand Lending Practices in Rural Communities (HELP Act), which broadened the category of rural small creditors that may be eligible for certain provisions under the Truth in Lending Act takes effect next week. So what does this mean for credit unions?

The news shared by the Credit Union Times announces the CFPB rule reflecting Congress' recent changes, which now provides broader eligibility for lenders serving rural and underserved areas to originate balloon payment qualified and high-cost mortgages.
Prior to the implementation of the HELP Act, a small creditor was only eligible for these provisions if it operated predominantly in rural or underserved areas. The bureau's prior rules had interpreted "predominantly" to mean the small creditor made more than half of its covered mortgage loans on properties located in rural or underserved areas during the prior calendar year. Under the HELP Act, however, Congress amended the statute to give a small creditor eligibility for these provisions if it operates in a rural or underserved area, even if that is not its predominant operational area.
The interim final rule stated as of March 31, 2016, a small creditor will be eligible for the special provisions if it originates at least one covered mortgage loan on a property located in a rural or underserved area in the prior calendar year.
There may be a common link between credit unions and the underserved/rural markets – mobile phones. Leveraging mobile lending solutions that can be accessed far from the constraints of branch walls can bridge this gap.