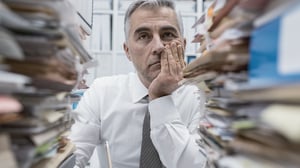 In this digitally competitive day and age, where everyone wants and expects an answer "yesterday," being efficient is imperative. The mortgage market in particular has grown more and more crowded as home prices soar and interest rates continue to decline. In fact, Interest rates have been dropping since late 2018, recently dipping below 4% in June for a 30-year mortgage, the lowest in about two years. Leveraging your credit union's technology to streamline the loan decision-making process can reduce the turn-around time for the member's application, provide members answers quickly, and potentially be the difference in whether a new loan closes with your credit union or at another financial institution.

With home prices on the rise, more and more people are looking to buy and sell homes, or capitalize on their new found equity. Zillow reports the current median home price in the U.S. is $229,000, up 5.2% over the last year, and expected to rise another 2.2% within the coming year. With all of the potential opportunity for new mortgage loans (and corresponding membership,) it's important to be positioned to secure these new loans when it makes sense. Investing in a smart LOS (loan originating system) can save time by efficiently collecting information, storing it, and sharing it between departments. The right technology can offer (potential) members an easy and efficient platform where they can seamlessly apply for a loan, or perform other financial transactions, and may be what helps to land a new loan.




According to a recent article on creditunions.com, the right technologies can increase LOS efficiencies by:
Lowering Operating Costs: Eliminating duplicate entries, data sharing, re-keying, and more efficient data-entry, which reduces staff workloads.
Data Management: Efficient document sharing, uploading and downloading applications and member data.
Vendor Management: Choose to work with a vendor that can work with your existing platform and core architecture.
Reduce the use of IT Resources: Ideally, your IT department's workload will be lessened when working with a vendor that can manage their own web-based software, freeing up your IT team to focus on other in-branch needs.
Open Architecture and APIs
Application Programming Interface, otherwise known as API, is a protocol for allowing one software program to communicate with another. For credit unions, this basically means APIs allow credit union core software to do more so long as your core processor provides for an open architecture to allow their use. Most credit unions have embarked on understanding and utilizing APIs at a basic level, and putting them to work to streamline loan processing may be the next logical step. If this process intimidates you, you can always employ your core's baked-in LOS. Consider speeding up the application and decisioning process through e-Signature and other paperless options.
Many credit unions that are looking to push the technology envelope know that open architecture is a necessity in order to stay competitive in the financial industry. Incorporating API technology into your core system can streamline your workflow, not just for lending decisions, but for other behind-the-scenes data sharing needs as well; ultimately contributing to a member's satisfaction and hopefully a new loan!