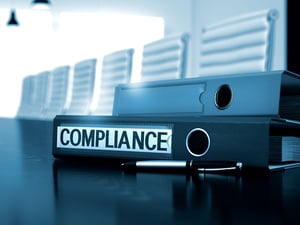 Meeting the various compliance requirements and regulations can be a daunting task. Since the financial break down of 2007-09, the banking industry has become more heavily regulated, with new regulations being continually introduced or amended
. One such example that is swiftly approaching in 2020 is the enactment of the new
CECL accounting standard
- Current Expected Credit Loss - a regulation requiring Credit Unions and banks alike to better manage the data of their members and their accounts. They will be required to have a system in place that tracks, analyzes and reports all of their member data in order to provide a better picture of an entity's overall loan portfolio and potential risk of loss. While implementing this may be a big undertaking, like many other compliance regulations, ultimately the information this regulation will provide will better enable a credit union to understand certain member segments and its unique needs and can also influence marketing strategies.
In order for your credit union to successfully plan for any upcoming new regulation requirements and maintain compliance, it's critical to have a Compliance Officer (and team) in place that is capable, well-informed and that you trust to keep your credit union in line while adhering to all regulations. The right person for the job will protect the well-being of your credit union, and stay ahead of any risk. They, along with your compliance team if you have one, should be able to assess the potential risk of a member, monitor transactions and be able to put together a financial picture of any member.
When looking to hire the best and most qualified compliance officer, there are several things to consider when vetting a potential candidate. Here are some suggestions for questions to ask to better gauge their job qualifications:
How do you stay up to date with regulatory laws and new compliance requirements and changes? Staying in touch and up-to-date with any changes is important to protect your credit union. Resources are available to help track and plan for these changes, such as subscribing to compliance and regulatory blogs, joining committees, chat groups and forums as well.
What efficiencies would you suggest or enact to help us stay compliant? The incorporation of existing or available technologies can help to automate certain processes in the credit and lending environment. The use of established databases to help streamline lending and assess risk can help the decision-making process, all while adhering to certain regulatory requirements.
How would you work with a compliance team or committee? Undertaking a new compliance initiative can be a large project. If your credit union is fortunate enough to have the resources to have a committee or team for this purpose, be sure your compliance officer is willing to collaborate and use them as a resource when planning an implementation.
What is your knowledge of core processing technology in regard to compliance? The correct core technology will help facilitate compliance and create efficiencies by easing some of your compliance burdens. In some cases, where smaller credit unions cannot afford to keep a dedicated compliance officer on staff, they lean on these technologies to ensure certain regulations are followed. Partnering and working with a great core technology provider is essential, including being open to incorporating third party apps via APIs if needed.
What steps would you take when rolling out new credit union regulations? Ensuring your staff is properly educated on any new regulation is important - they are the front line of fraud protection and have the ability to recognize when something doesn't seem right. Make sure they are aware and trained in the proper procedures for following regulations such as FinCEN, filing CTRs, maintaining the correct field of membership, among other things and are always vigilant regarding risk. Not doing so can potentially shut down your credit union.
How would you handle an incidence of member fraud? Assess their experience in handling fraudulent situations that could arise and any regulatory violations they may have encountered. How did they find the fraud and how was it resolved.
Staying compliant and up-to-date with the ever-changing compliance and regulatory environment is a full-time job. Choosing a compliance officer that is capable, knowledgeable and resourceful is important. Being able to work together and utilizing the proper core technology can help to smoothly facilitate incorporation of any new regulatory requirement.