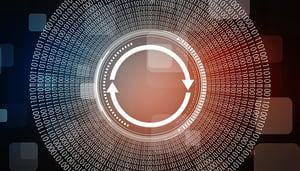 Whenever it is determined that the time is right for a credit union core processor change, it's always a fairly malleable and intricate process. After all, you're talking about the technological foundation upon which your very organization has been built. How you provide newer and innovative services to your members. How you build and maintain ongoing relationships with those members. This is very much a situation where you don't want to leave anything to chance.
In an era when there are even more challenges than normal thanks to the still-ongoing pandemic, it's important to understand that being the "biggest" doesn't necessarily equate to being the "best." That was a lesson learned by Industrial Federal Credit Union ($300.7M, Lafayette, IN) during their own credit union core conversion process, and it's certainly one worth a closer look at.
Industrial Federal Credit Union Core Conversion Success Story
Why a Core Processor Conversion was Necessary
Industrial Federal Credit Union--the 30,000-member Hoosier State cooperative--converted to FLEX, a new core platform for the credit union in March 2021 after running on the same Electronic Record Keeping Services system since 1989.
"We were the largest credit union on our old system, and we're now in the middle of the pack," says Kevin Umlauf, Industrial's president and CEO for the past five years.
His shop is now enjoying new abilities to collaborate on innovations with its core provider as well as to use its API to integrate ancillary products from the vendor itself or whatever other provider the credit union should choose.
Although Umlauf had good things to say about Industrial's previous system, it did not offer integration with third parties.
"We felt this was holding us back from growing," he says.
Now, members can expect such services as remote deposit capture, mobile wallets, and automatic ACH transactions with other financial institutions--all basic functionalities for credit unions expecting to compete with larger financial services providers.
"Now our goal is to maximize our members' ability to self-serve through our new digital channels and to streamline processes for in-person transactions," the CEO says.
That streamlining also includes replacing several manual processes that in some cases still relied on paper forms; however, even with streamlining, achieving ROI following a conversion can be elusive.
"Our previous system was very economical from a cost standpoint, and we weren't expecting an immediate increase in net income with our conversion," Umlauf says. "We were focused on our ability to grow. Since converting, we've had the most rapid asset growth in my 10 years at the credit union. I wouldn't say that it's all attributed to the conversion, but I don't believe our pace of growth would have been the same."
Core Conversion Challenges
Going into the conversion, the biggest technical challenge was transferring data from the old system to the new one.
"That was one of my biggest fears going into this," Umlauf says.
However, the CEO is quick to note his team and his core vendor did a "tremendous job" and allayed those fears.
Of course, the pandemic arrived shortly after Industrial signed its contract with FLEX, which magnified all the challenges the credit union and its core processor would face as it executed a conversion amid the global health crisis.
Not surprisingly, those challenges dwarfed the technical issues.
"We had to pivot our training program to allow for social distancing," Umlauf recalls. "FLEX had to put more resources into this and create some virtual training sessions. We also had lobby restrictions and people working remotely."
Although the credit union went out of its way to over-communicate with members about the conversion, there were many who were blindsided.
"This led to a ton of call volume in our call center and long lines in our lobbies," Umlauf says.
In response, Umlauf says, senior managers "camped out" in the lobbies to help members log into the new digital banking services.
"Once we got members signed into the new system, they were pleased," he says.
A Core Conversion Success Story
In the end, it's safe to say that any credit union core conversion process will bring with it its fair share of challenges, regardless of what happens to be going on in the world. But when you consider the major benefit it brings--better services to members that create a more satisfying experience along the way--it's clear that the hard work, dedication, and attention to detail are absolutely worth it.
If you're considering a core conversion for your credit union click the link below to find additional ideas and learn more about how Industrial Federal Credit Union was able to modernize its services despite some fairly significant hurdles.