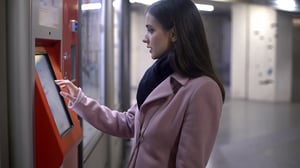 This Summer, a change to checking regulations, set in motion almost ten years ago, came into effect. Here is a little history of Regulation CC along with its impacts on credit union compliance and members that your credit union needs to be aware of.
The History of Regulation CC
In 1987, Congress passed the Expedited Funds Availability Act (EFAA), to establish a maximum allowable hold placed on member-deposited checks. Regulation CC was introduced in order to implement the EFAA. It was designed to require financial institutions to correctly process endorsed checks. Unpaid checks were also required to be immediately returned to the paying institution. But, as the value of money changed, these regulations needed to adjust to reflect inflation, and the Dodd-Frank Act came into play.
The Dodd-Frank Act, signed into law in 2010 by President Obama, amended Regulation CC and mandated that all dollar amounts be indexed to inflation and was set to begin five years after December 31, 2011. The adjustments to these dollar amounts are based on the annual percentage increase in the Consumer Price Index for Urban Wage Earners and Clerical Workers (CPI-W) rounded to the nearest $25. These first sets of adjustments are now effective starting July 1, 2020 and end June 30, 2025.
How Regulation CC Impacts Credit Unions
Regulation CC sets forth the requirements that credit unions make funds deposited into transaction accounts available according to specified time schedules and that they disclose their funds availability policies to their members. It also establishes rules designed to speed the collection and return of unpaid checks.
The Check 21 section of the regulation describes requirements affecting credit unions that create or receive substitute checks, including requirements related to consumer disclosures and expedited re-credit procedures. NCUA has enforcement authority for Regulation CC violations for both federal credit unions and federally insured, state-chartered credit unions.
Here are some other impacts on your credit union compliance and membership:
$100 Rule (updated to $200 in 2011) - requires that for checks subject to two-day availability, your CU is required to make $200, or the amount of the deposit (whichever is less), available the next business day. As of July 2020, that amount is $225, and will adjust again on July 1, 2025.
$400 Rule (updated to $450 in July of 2020) - allows CUs to extend availability by one business day for checks when withdrawals are made by cash, so long as $400 is made available not later than 5:00 pm on the day the funds would otherwise be available. This will adjust again on July 1, 2025.
Member Notification of Change - You are required to send a notice to holders of consumer accounts at least 30 days before implementing a change to the credit union's availability policy regarding such accounts, unless the change expedites the availability of funds, then it may be disclosed not later than 30 days after implementation.
Update Policies and Disclosures - Ensure your board, senior management, and staff understand the adjustments and timing. Also. update any documentation and account disclosures to reflect the correct and updated amounts.
What FLEX Has Done for Regulation CC Final Rule
FLEX gives credit union users the ability to manually enter the large-deposit threshold amount. This amount can be defined specifically for your credit union. Additionally, manual adjustments can be made to the minimum amount to make available for withdrawal threshold. This amount can also be defined by the credit union. Learn more in our Compliance eGuide.