4 Benefits of Digital Lending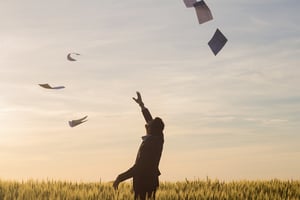 Digital lending has been available to credit unions for quite some time, but with new emerging technologies and the fast-paced nature of consumer lending, it's more important than ever that digital lending offers members more than a paperless process. Members, especially Millennials, not only want, but expect a quick application, and even faster decisions. A recent PwC report found that three of the four demographic groups polled in their study would rather be online for each phase of the borrowing process as opposed to more tradition channels, ie. in-branch or over the phone. The best way to customize the application and decisioning process while meeting the requirements of your CU is through digital lending technology, making it more efficient for both members and staff. Here are 4 benefits of digital lending.
1. Free up your time. More time can be spent drumming up new opportunities, while decreasing time spent working loan applications in-branch. Digital lending platforms have also been known to cut overhead costs by 30-50%.
2. Consistency. CUs are working to provide a consistent credit approval process, for both potential new members and existing members. For potential members, digital platforms are often their first experience with your credit union, so it's crucial to make a good first impression and offer the consistent experience they can expect to have throughout their relationship with you. Allowing members and non-members alike to digitally submit a loan application without visiting a branch or creating an account is a step in the right direction for boosting membership and loan growth.
3. Mobile features and eSigning. Mobile features are certainly preferred by Millennials, as they organize and conduct such a high volume of activities through their phones. It should come as no surprise that they prefer to access lending materials via mobile as well. If security is a concern, rest assured that mobile can also provide the same level of security as other platforms through SSL certificates and other security measures. While mobile may be more geared toward the younger, avocado toast-eating crowd, eSigning is an inter-generational preference. Roughly 50% of Baby Boomers, ages 55 to 72, and nearly 75% of Millennials, ages 20 to 36, prefer to eSign documents remotely. When the entire loan process is conducted electronically, it can be a huge let down to require members to come into the branch and sign the disclosures. For some, the inconvenience is great enough to abandon the loan completely and start looking elsewhere for fully electronic providers.
4. Quicker Decisioning. One of the biggest factors that can turn loan applicants away from your CU is time. After submitting an application, members won't want to wait too long to hear back from you. Especially if the application process is simple, a decision that takes longer than expected may defer their business elsewhere, even before you've even had a chance to review their application. This is not only a loss for your CU, but frustrating for the member, or potential member, as well. A less than positive experience with their loan may drive members to other banks or credit unions. However, with auto decisioning, members can get an answer quickly after applying. In conjunction with e-Signature and other desired features, your CU can provide a seamless application and decisioning process.
A survey of 706 financial institutions conducted by the Federal Reserve Bank of Boston found that 89% of banks and credit unions now offer mobile banking services. With so many FIs going digital, simply offering online banking to members is no longer good enough. Making digital lending a seamless process for your credit union members is more important than ever to remain competitive in the industry.