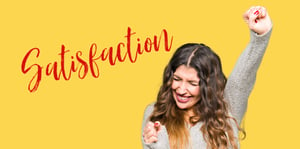 You may try, and you may try, and you may try... but members can't get no satisfaction from a credit card that doesn't offer rewards and easily understood benefits. According to a J.D. Power 2019 Credit Card Satisfaction Study, rewards are what drive member satisfaction with credit cards, as has been the case for several years now. Issuing credit unions have continued to improve upon rewards programs but often struggle to find the right rewards offering for their member base, as well as a simple approach to understanding and redeeming rewards. The same JD Power study found that only 66 percent of members fully grasp their reward program offerings, and only about a third say they completely understood all the benefits available to them.
In 2018, TSYS conducted a Consumer Payments Study and found that 79 percent of card holders identified rewards as the most attractive feature of their card of choice... a number which has continued to rise year over year, up from 68 percent in 2017 and 59 percent in 2016. Cash rewards topped the charts as the most popular type of rewards, with 80 percent of respondents redeeming their rewards for cash-back. Rewards redemption options also making the list were gift cards (47 percent), merchandise (38 percent), travel (33 percent), and experiences (21 percent).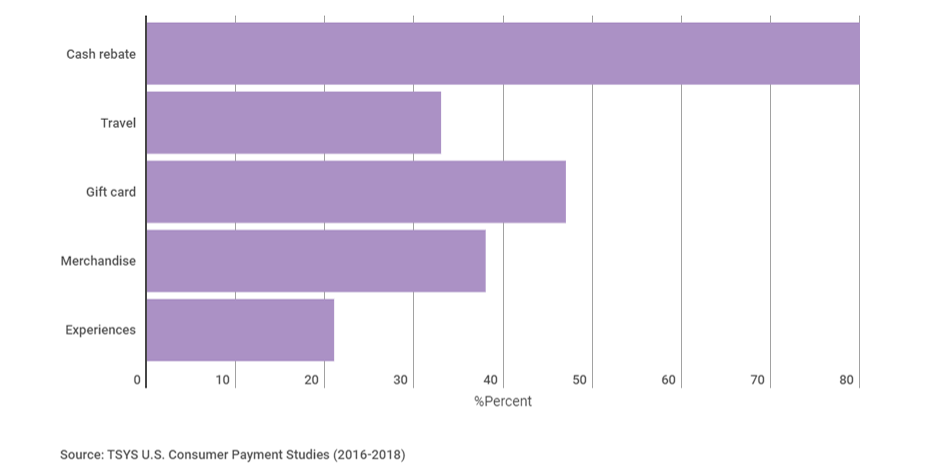 Hey, hey, hey! Simplicity and accessibility is what I say!
Aside from just reward types, simplicity in programs and redemption options are also driving cardholder satisfaction. Increasingly, members want instant gratification when it comes to rewards...66 percent in the TSYS survey want to use their mobile phones to tap into their rewards and get instant discounts when making purchases.
Rewards programs were long thought of as a luxury for people qualifying with higher credit scores. But as competition in the payment card industry heats up, the growth in rewards programs can be greatly attributed to those with lower credit scores. According to the U.S. Consumer Financial Protection Bureau's 2018 Consumer Credit Card Market report, "even consumers who were well in the subprime category had used rewards cards to make more than 50 percent of their credit card purchases. And those in the "near-prime" category used rewards cards for more than 65 percent of their credit card purchases. Overall, all categories of consumers tapped into rewards cards for more than 80 percent of their credit card purchases."
As we continue to move away from cash and into even more of a card-based environment, competition will continue to increase for your members' business. Now is an ideal time to look at your credit card rewards program and identify areas for improvement in cardholder satisfaction, from offering types and ease of redemption by members. While members can't always get what they want, you can certainly try to get them what they need.